Getting More From Your Land With Granny Flats
With properties in Sydney's inner suburbs reaching unattainable levels of cost, smaller investors are looking at alternative ways to add value to their properties while bringing in another form of income. Commonly known as "Granny Flats," ancillary living offers property owners a cost-effective method of doing both.
Useful for providing additional living areas to a home, granny flats are an ideal way of maximising land usage without going down the route of property subdivision. Whether it's to provide separate housing for your growing family, or as an additional source of income to ease your mortgage, there are pros and cons to building ancillary accommodation on your land.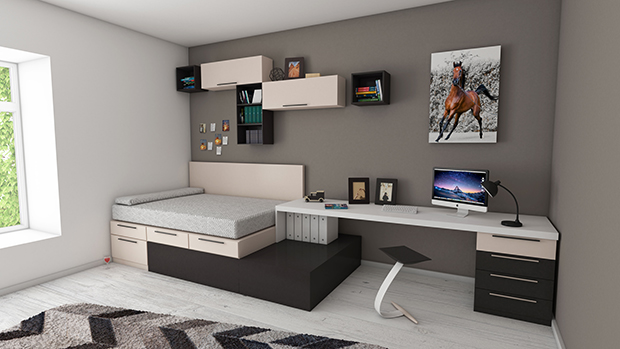 Getting prepped for a granny flat
Building ancillary accommodation falls under the same requirements as any home extension. A design will be needed to ensure it suits the property and will help give an estimate of the financial impact construction will have. Planning approval will be needed before beginning construction. A requirement of getting approval will come down to the size of the granny flat, and whether the additional living area will still fall within the council's ratio of living area to available land – the plot ratio.
Much like building a new home, granny flats will all require services being connected to them based on their inclusions. Electricity is a given, as all granny flats will have lighting and power requirements. If fitted with a kitchen and a bathroom, there will also be the need for running water, drainage, and possibly gas. Telecommunications may also be built into the structure to let the inhabitants communicate with the outside world.
Let there be light!
Connecting electricity to a granny flat can be a straightforward process. A mains power cable is used to connect the new building to the existing homes power supply, which covers powering the granny flat, but what happens when it comes time for billing? Here the property owners can choose one of three options:
Incorporate the additional electrical bill into the rental amount. This can be risky if a tenant runs many power-hungry appliances.
Install a Kilowatt Hour Meter. These meters are fitted into the homes meter box and provide a figure on the electricity supplied on a set circuit – ideally the power to the granny flat.
Install a separate meter and power supply to the granny flat. The most expensive of the options, but it would allow for accurate billing to the new building. This would help minimise any disputes that may arise when the time came to apportion the electricity bill.
Keeping it green
An alternative to providing electricity through the conventional method, sustainable designs and solar collection systems can keep the granny flat powered without connecting to the grid. By connecting a bank of solar panels to a battery storage system, potentially the new unit can be self-sufficient. A smaller home will likely have a lower energy requirement, particularly one that is designed to be energy efficient.
Reduce lighting needs by fitting the unit with skylights and efficient LED globes. Likewise, using the right insulation and suitable ventilation can reduce the heating and cooling requirements. When combined, these two elements can minimise the amount of energy required to keep the home running comfortably.
When providing communications cabling to the new unit, whether for telephones or data transfer, there are some questions to ask:
– Will the granny flat have a separate line? If a new line is required, there may be additional infrastructure charges. If no new line is installed, what provisions will be made? Will there be a data terminal connected to the original home? Or will a wireless internet and voice package be needed?
As with any major purchase, it is always best to speak with professionals to get an accurate idea of what to expect. If you're looking at building a granny flat on your property and would like to know more, give the experienced team at Everest Electrical a call today on 0410 229 139.