Galvanised Steel Power Poles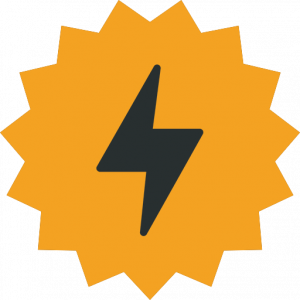 Get $100 OFF

*

Today!
*Quotes must be accepted in a week...
Cost Effective Power Pole Solution
The 'go to' pole type for all installations and budgets. Starting with the 114mm x 6.5m pole, this pole type can be used for most electrical applications from private poles to builders supplies.
Advantages of Galvanised Steel Power Poles
Lifespan commonly between 10 – 15 years
Available in different sizes & lengths
Cables can run inside pole
Need help connecting a power pole?
Our friendly staff are waiting to help you.
Call us today for an free no obligation quote. 
Pros and Cons of Galvanised Steel Poles

Lifespan of between 10 – 15 years depending on installation conditions.
Galvanised steel poles are without a doubt more attractive and less obtrusive, they can be painted before installation to match the colour scheme of an existing or new home and are extremely strong.
Galvanised steel poles are generally cheaper to install and can be erected in tight spaces without the aid of heavy lifting equipment.
When you are forced to install a pole, a galvanised steel pole will definitely cause fewer problems with the neighbours and make less of a dent in the view you are trying to maintain.
Galvanised steel poles are completely termite proof, in areas prone to termite damage you can rest assured that your timber pole is not on the menu for those destructive little critters.
Galvanised steel poles do not have as long a service life in some cases as timber, in coastal environments the salt air builds up on the pole and during rain is deposited at the base of the pole leading to accelerated corrosion at ground level.
The most common sizes of galvanised steel poles are smaller than timber, generally anything more than a 7.2M pole is harder to source so if greater heights are required galvanised steel may not be suitable.
The process of corrosion will always occur fastest in a galvanized pole at ground level in any installation location, this is the area that is kept wetter longer as the earth maintains moisture long after wet weather.
The galvanizing layer is deposited on the pole in a process called hot dipping, the pole is simply immersed in a bath of galvanizing solution.
It is important to understand that heart the pole is mild galvanised steel and prone to rust and corrosion, so once the galvanized layer is worn away the galvanised steel corrodes very quickly.
Telstra has a no climb policy on galvanised steel private poles, this means that they prefer not to use them to support their telecommunications cables, other communications operators are happy to work with galvanised steel poles and connect to them without any issues.


Level 2 Accredited Service Providers




 Level 2 Accredited Service Providers (ASP's) fully licensed to work in both the Ausgrid and Endeavour Energy Network Areas.
What our clients are saying
We are happy to answer any questions and discuss your upcoming project in person or over the phone with you today. 

ABN: 90 155 484 594
Unit 4/5 Ponderosa Pde,
Warriewood NSW 2102
CALL US NOW
0410 229 139