Hardwood Timber Power Poles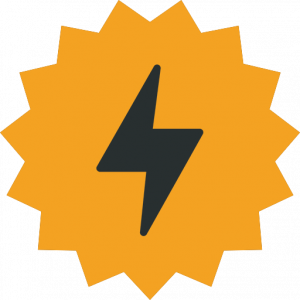 Get $100 OFF

*

Today!
*Quotes must be accepted in a week...
Ideal for Electrical and
Telecommunications Installations
The most commonly used power pole in the country with a track record dating back over 100 years. Ideal for electrical and telecommunications installations and used on projects where a height requirement is required. Most common sizes in residential applications are 8m, 9.5m and 11m.
Advantages of Hardwood Timber Power Poles
Lifespan commonly between 15- 25 years
Salt corrosion protection
Need help connecting a power pole?
Our friendly staff are waiting to help you.
Call us today for an free no obligation quote. 
Pros and Cons of Timber Poles

Lifespan of between 15 – 25 years depending on installation conditions.
Timber poles offer a more natural look as they are a natural product, they are available in small and large sizes
Timber poles are available in sizes as big as the growth of a tree will permit, the most common sizes in residential areas though are 8, 9.5 and 11 M.
In most cases timber poles have a longer lifespan than steel, they are used as street poles for their long lifespan which can only be estimated at 25 -35 years + as all installation areas have differing conditions.
Our titan poles are cleaned, etch primed and painted in a custom made spray booth on a slow rotating lathe for a clean even finish.
Timber poles are larger in diameter and have a more uneven surface, the size and weight of timber poles means that they must be installed with the aid of heavy lifting equipment that must be able to gain access to the area adjacent the desired location of the pole.
It is not advisable to install timber poles in areas where ground water or moisture is above normal levels, although timber gets wet when it rains it is allowed to dry out quickly again when above ground, but if left wet of moist for prolonged periods the timber will be prone to early rot and corrosion.


Level 2 Accredited Service Providers




 Level 2 Accredited Service Providers (ASP's) fully licensed to work in both the Ausgrid and Endeavour Energy Network Areas.
What our clients are saying
We are happy to answer any questions and discuss your upcoming project in person or over the phone with you today. 

ABN: 90 155 484 594
Unit 4/5 Ponderosa Pde,
Warriewood NSW 2102
CALL US NOW
0410 229 139