Level 2 Electrician Sydney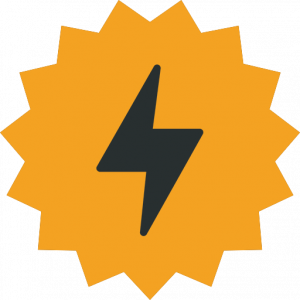 Get $100 OFF

*

Today!
*Quotes must be accepted in a week...
To begin, we are an authorised Level 2 Electrical Service Provider in Sydney. Licensed by the NSW Department of Planning, we specialise in the supply of electricity from the Endeavour and Ausgrid energy networks to your property.
We offer cost-effective, professional, and swift Level 2 Electrical services across several locations, including all suburbs in Sydney. We are reputed for being on time, and we complete all Level 2 electrical services effectively and efficiently. Incidentally, we will employ an authorised level 2 electrician in Sydney in case of an emergency. We provide an array of services, including:
Private Pole Installation and Replacements
Alterations and repairs
Overhead and Underground Electrical service connections
Defect Rectification
Storm and Emergency Repairs
Smart Metering
Our Level 2 electricians can connect or disconnect the power supply to your premise if substantial renovations are underway, and can make temporary electrical power connections for builders. Everest Electrical offers commercial, residential, and 24-hour emergency electrical services in Sydney. We have over 20 years of experience in this industry and pride ourselves on providing high-quality workmanship.
Level 2 Authorised Service Provider
Servicing Ausgrid and Endeavour Energy Network Areas
Overhead aerial services, single and three phase
Residential switchboard upgrades, relocations and installations
Multiple tenancy switchboard installation, repair and relocation
Service protection device installation
Meter protection device installation
Smart Metering Installation
Temporary builders supplies
Underground to Overhead (UGOH) installations
Installation of underground pillars and pits
Upgrades of electrical supply up to 400AMPS
Barge fuse installation and repair
Rafter and Fascia bracket installation and repairs
Disconnection and reconnection of supply
Supply, install and rent of tiger tails (Endeavour Only)
Vegetation management around aerial cables
Mobile Crane services (18 tonne meter crane)
Street lighting installation and repairs
Underground service excavation works
What is Level 2 Electrician?
A Level 2 electrician is an authorised electrical service provider. In Australia, there are three levels of electrical licenses and you need to be qualified for each level:
Level 1 electrician (low voltage):

 

A level 1 electrician's scope of work involves connecting devices such as fridges and air conditioners. The level one license is restricted to low voltage work which means that this license does not allow the holder to connect power from the grid directly.
Level 2 electrician (low – medium voltage):

 

This is the most common level of license in Australia and allows the holder to connect power from the grid directly. Level 2 electricians are authorised to connect power from the low and medium-voltage wires. They are also allowed to install and maintain electrical fittings up to 1000 Volts.
Level 3 electrician (high voltage):

 

A level 3 license allows the holder to connect power directly from the high voltage wires and above. Level 3 electricians are authorised to do their work at any voltage so they can do both commercial and industrial installations in addition to domestic work.
Level 2 is a special class of license that allows the holder to work on any electrical installation except work on very high voltage installations (over 150,000 volts). Level 2 is categorised as low-medium voltage work as specified in Schedule one of the Electricity Act 1994 (NSW).
Our Level 2 Electrical Services
Our level 2 electricians can repair or replace emergency lights, outdoor lights, work lights, and terminations. We can install emergency lighting systems as required by the NSW Fire Brigade. Our level 2 electricians are also trained to install fire alarms and solar power systems. Here are the Key services Our Level 2 Electrical Services entail:
Repair UV-Damaged Cabling
UV-damaged cabling can be very harmful to electrical equipment and the environment. Our level 2 electrician will check the integrity of your cabling and will replace any damaged cables.
Our level 2 electrician is trained to install electrical connections and fittings of any type and can help you design your lighting, power distribution, and security system.
Our level 2 electricians can repair any electrical installation in case of an emergency. If your lighting, power, or security system fails our police will be on-site in less than 10 minutes.
Everest Electrical is an authorised Smart Energy Agent appointed by Ausgrid and Endeavour Power to install smart meters for residential properties.
Our level 2 electrician can help design your power distribution, wiring, and security system. This includes switchboard upgrades and relocations. We can even match your existing work with new fittings so that you only have one point of contact for all your electrical needs in Sydney.
Electrical Defect Notice
Electrical equipment or wiring found to not be in "Safety Category" compliance is required to carry an Electrical Defect Notice (EDN) so that property owners, occupants, and other people are aware of the potential risks. An EDN will inform property owners of any repairs that need to be undertaken by a licensed electrician.
If there is a defect in your electrical installation, you will receive an Electrical Defect Notice from the NSW Fire Brigade. It is your responsibility to have this notice rectified immediately by a qualified and licensed electrician. Queensland state laws do not require this notice.
In Sydney, an electrical defect notice can be issued if your wiring, security, or lighting needs to be repaired and you are in breach of the fire safety rules. You cannot use the fire alarm system or break into a locked room because of your faulty wiring.
Why Do I Need a Level 2 Electrician?
Of course, you need an experienced and qualified Level 2 Electrician to ensure your safety and that of your family members. A licensed level 2 electrician will be able to fix any electrical installation. Other people in charge of wiring may do the job haphazardly and cause serious damage to your property or even start a fire due to faulty wiring.
Here are some reasons why you need to hire a Licensed Level 2 Electrician:
When people are unaware and they don't have enough knowledge, they can cause a lot of heavy damage to a house and their own safety. According to the Fire Services, more than 500 home fires were started by wiring faults.
Department of Defence houses is required to keep all wiring in good condition for fire safety. The State Government may issue a compliance notice if the wiring is out of order.
Licensed Level 2 Electrician can Help With Renovations and Extension Works
When planning to do some renovations or extension work, you may need additional power points and cables to be installed in your home. Don't try this on your own; you may forget some small details that could affect the safety of your family and property. A licensed electrician can assess your project and provide the necessary electrical services to make sure your work is compliant with all regulations.
You can be Fined if Your Work is not Compliant
If you don't hire a licensed level 2 electrician, the Fire Brigade could fine you for doing an unlicensed job and not complying with the safety regulations.
Licensed Level 2 Electricians Have the Right Tools and Equipment
A qualified licensed electrician has all the right tools and equipment to deal with any electrical project. If you try to do it yourself, you may wear yourself out or even cause severe injury to your back. Hire a licensed electrician for the installation and maintenance of your electrical needs.
Why Choose Everest Electrical for Level 2 Services?
Fully Insured and Certified Level 2 Electricians
We've been in business for 20+ years
Level 2 ASP-qualified electricians who are highly Experienced
We provide a quality guarantee on all our work
We provide up-front pricing on all billings
Focus on Best Quality Materials and Quality Workmanship
We undertake yearly training of our team
We are offering Emergency Electrical services provider
If you need a level 2 electrician, call the Everest Electrical team now on 0410 229 139, send us an email at info@everestelectrical.com.au, or just live chat us; we will dispatch a Level 2 Electrician immediately or within 60 minutes. We proudly guarantee an on-time L2 electrician, or have your service done for free!
Need help connecting a power pole?
Our friendly staff are waiting to help you.
Call us today for an free no obligation quote. 




Level 2 Accredited Service Providers
We are Ausgrid and Endeavour Energy Level 2 Accredited Service Providers (ASP's) and are fully licensed to work on the Ausgrid and Endeavour Energy networks.
What our clients are saying
We are happy to answer any questions and discuss your upcoming project in person or over the phone with you today. 

ABN: 90 155 484 594
Unit 4/5 Ponderosa Pde,
Warriewood NSW 2102
CALL US NOW
0410 229 139