Level 2 Electrician Sydney
Everest Electrical are Accredited Level 2 Electricians and are allowed to undertake various jobs on the Electricity Distribution Network, some of which include – Solar Metering, Power Pole Installation, Disconnect/Reconnect Metering and Underground/Overhead Services. See below for more detail.
Solar Metering
Qualified in solar meter installations
Power Poles
Supply power to new premises from either overhead or underground systems.
For existing premises; provide power upgrades, disconnects/reconnects, relocate switchboards and/or mains, upgrade metering requirements eg: off peak metering.
Provide temporary power supply, builders poles & live work.
Galvanised and timber.
Our Elevated Work Platform (EWP) operators are highly experienced in installing or removing overhead services safely on all distribution poles, including metal spike and staple poles.
Disconnect/Reconnect & Metering
Moving house, building a house, demolishing a property?
Need to have meter removed?
Install basic metering.
Underground Services
Install underground services.
Overhead Services
Install overhead services using our Elevated Work Platform / Cherry Pickers.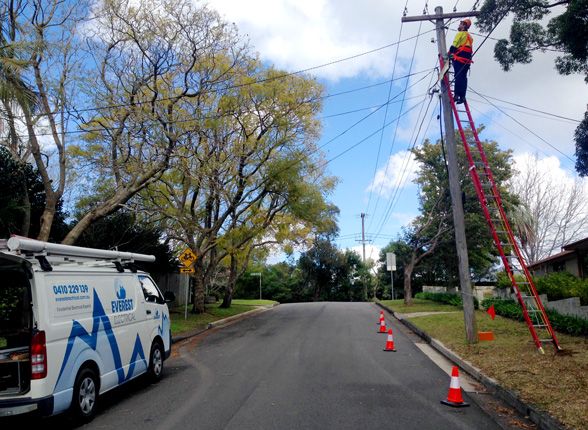 Before & After Switchboard / Metering Upgrade