Led & Halogen Downlight Installations
Wondering which downlights to install?
Energy Efficient – A halogen light uses up to 6 times the energy of a LED.
Saves Money – Better efficiency means more money in your pocket.
Compact – A compact globe allows more versatility in design of light fittings.
Durable – No fragile internal parts adds up to better resistance to cold, heat & shock.
Long Lasting – LEDs last 30,000 to 50,000 hours (top of the line LEDs are warranted for up to 7 years).
Safe – Operating at much lower temperatures than halogen means they are cooler to touch therefore safer to handle.
Lower Fire Risk – Operating at lower temperatures also means if they get covered with leaves, debris or cables in the ceiling they don't pose a fire hazard unlike halogens which can heat up to a temperature of 370 degrees.
15-20 years ago there was a new type of lighting that hit the market and was an instant success. It's not hard to see why. The majority of the lights it was in line to replace were surface mounted, hanging monstrosities that made rooms seem small and cluttered.
The halogen down light was indeed a revolution in home lighting design and when installed correctly they brought a designer feel to almost any room. People were obsessed with the terms low voltage and dichroic lighting and for the next 15 years, thousands upon thousands were installed in homes around Australia.
In the latter part of this "era" electricity prices began to sky rocket. As a result of the ever expanding understanding of pollution, global warming and increasing demand the higher prices resulted in the humble halogen down lights finding itself at a crossroad.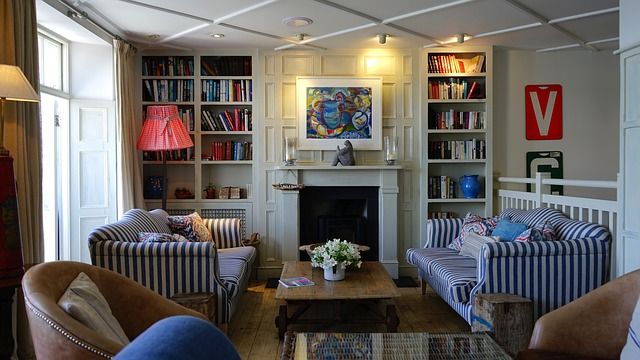 The truth of the matter is that halogen down lights run at an operating temperature well above 300 degrees Celsius and provide bright light as a result of this heat. In a room with multiple down lights the temperature can be raised considerably. You didn't buy the lights to create heat, but you were indeed paying for it.
At first there were small changes like moving from 50Watt globes to 35Watt smart globes that gave the same light. Then there was a government funded insulation scheme that brought to light the dangers of these fittings if covered by insulation ie: fires would start and homes were lost. The development of cost effective LED replacements was slow so many people put up with the old halogen lights and still do.
Today there are many cost effective replacement options for the halogen down light, starting from a simple replacement globe to a complete replacement fitting. The prices range from $4.00 per light for a cheap Chinese made replacement globe to $150.00 for the top of the range complete LED fitting. When people realize that these new lights will run without costly service from electricians for 35+ years, provide excellent lighting and consume 1/3rd or less of the energy of a halogen downlight they will begin to see the light so to speak and install them readily.
Our friendly staff are waiting to help you. 



Level 2 Accredited Service Providers
We are Ausgrid and Endeavour Energy Level 2 Accredited Service Providers (ASP's) and are fully licensed to work on the Ausgrid and Endeavour Energy networks.
What our clients are saying
Nick Paton Plateau Electrical Services
"We use Payless Power Poles to install gal steel and timber private power poles on our clients properties. Being Level 2 Electricians they also complete our Level 2 Electrical works. They are reliable, on time and well priced."
We are happy to answer any questions and discuss your upcoming project in person or over the phone with you today. 

ABN: 90 155 484 594
Unit 4/5 Ponderosa Pde,
Warriewood NSW 2102
CALL US NOW
0410 229 139