When you're in the real estate business, the last thing you need is more stress on your plate, so choosing the right electrician to help you carry out maintenance and repairs is a great way to relieve some of that stress. Finding a reliable electrician located in the North Shore area is even better, given the additional benefits of having someone close and dependable on hand.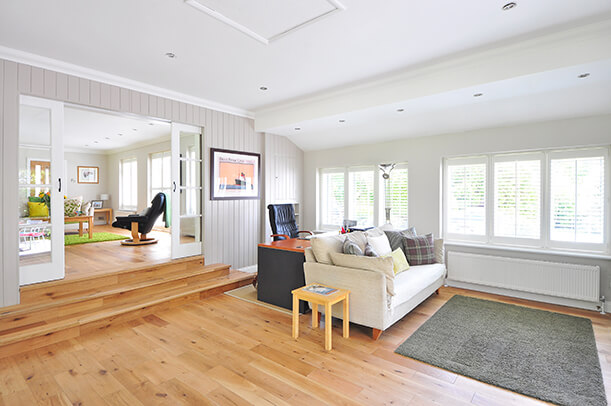 How Can A Local Electrician Help?
Many people assume that an electrician is just handy to have in a crisis, but there are plenty of services that a reliable, local tradesperson can offer your rental properties.
Install smoke alarms
By law, landlords are responsible for fitting smoke alarms in all rented properties, and we can assist with this to ensure it's done correctly.
Electrical fault finding
If your tenants or owners are having any issues with faults, such as lights and fans not working, we can inspect and rectify any problems in the shortest possible time.
Ongoing maintenance and repairs
For any emergency electrical issues, having a local North Shore electrician means the problems can be solved promptly and with friendly service.
No real estate business should be without a reliable electrician to help them service their portfolio of properties. Here are just a few reasons why it's essential for local real estate agents to rely on a local tradesperson to assist with the ongoing needs of their properties and tenants.
Local Knowledge and Fast Response
Nobody knows the area better than us, so you don't want to leave your properties' needs up to those who without local knowledge. Not only will a North Shore electrician know about problems and information relevant to the area, but their response time will be a lot faster, too.
For most property managers, this fast response time is one of the most important factors when choosing an electrician. Any number of problems can arise in the properties you manage, from power supply issues to lighting failures, and having an electrician who can provide fast and reliable service is essential to giving your tenants and owners the best possible service.
Supporting Your Local Community
When you trust a local electrician to help you run your real estate business, you're putting your support back into the community. Together, the two businesses can work together to service the community and help to grow the other's customer reach even more.
Too often property managers look outside of their local area for an electrician, resulting in poor response time and a lack of interest in the clients they're servicing. Choosing a local North Shore electrician like Everest Electrical means you get friendly, relatable staff who take pride in every job they do, no matter how big or small.
An Ongoing Relationship
Choosing a local North Shore electrician to be your sole provider of electrical work means that you always have someone to rely on if things go bad. Over time, this relationship is only strengthened and becomes an easy and mutually beneficial relationship that can help to serve both of your businesses in the community.
To speak to an Everest Electrical professional about the kinds of services we offer property managers and landlords, we invite you to call us on 0410 229 139. With our local knowledge, reliable service, and years of hands on experience dealing with all kinds of electrical queries, we look forward to building a strong partnership with your real estate business.