Level 2 Electrician North Shore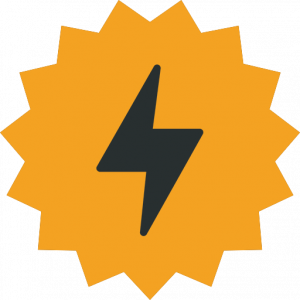 Get $100 OFF

*

Today!
*Quotes must be accepted in a week...
To begin, we are an authorised Level 2 Electrical Service Provider in Sydney. Licensed by the NSW Department of Planning, we specialise in the supply of electricity from the Endeavour and Ausgrid energy networks to your property.
We offer cost-effective, professional, and swift Level 2 Electrical services across several locations, including all suburbs in Sydney. We are reputed for being on time, and we complete all Level 2 electrical services effectively and efficiently. Incidentally, we will employ an authorised level 2 electrician in Sydney in case of an emergency. We provide an array of services, including
Private Pole Installation and
Replacements
Alterations and repairs
Overhead and Underground
Electrical service connections
Defect Rectification
Storm and Emergency Repairs
Smart Metering
Our Level 2 electricians can connect or disconnect the power supply to your premise if substantial renovations are underway, and can make temporary electrical power connections for builders. Everest Electrical offers commercial, residential, and 24-hour emergency electrical services in Sydney. We have over 20 years of experience in this industry and pride ourselves on providing high-quality workmanship.
Level 2 Authorised Service Provider
Servicing Ausgrid and Endeavour Energy Network Areas
Overhead aerial services, single and three phase
Residential switchboard upgrades, relocations and installations
Multiple tenancy switchboard installation, repair and relocation
Service protection device installation
Meter protection device installation
Smart Metering Installation
Temporary builders supplies
Underground to Overhead (UGOH) installations
Installation of underground pillars and pits
Upgrades of electrical supply up to 400AMPS
Barge fuse installation and repair
Rafter and Fascia bracket installation and repairs
Disconnection and reconnection of supply
Supply, install and rent of tiger tails (Endeavour Only)
Vegetation management around aerial cables
Mobile Crane services (18 tonne meter crane)
Street lighting installation and repairs
Underground service excavation works
Level 2 Electrician North Shore
Everest Electrical is an accredited level 2 electrician in the North Shore area. We have been serving this northern Sydney metropolitan area for the past 20 years, providing residential and commercial level 2 electrician services. From new installations to disconnections and reconnections, upgrades, and underground and overhead electrical work, we are a one-stop shop for electrical work solutions.
Sandwiched between the coastal mountains and the Pacific Ocean, North Shore's severe weather conditions exacerbate electrical safety concerns within properties. As such, the need for quality electrical workmanship cannot be emphasised enough. At Everest Electrical, we understand the potential threats posed by our extreme weather; hence, we are keen on delivering high-quality electrical services in all our projects.
If you are a North Shore resident looking for a professional level 2 electrician, you can count on us for reliable and affordable services. Reach us at 0410 229 139 for any of your electrical needs.
What is a Level 2 Electrician?
Level 2 electricians are trained and accredited to handle advanced electrical work, often involving connecting premises to the distribution system. Electricians with level 2 certification can handle the complex overhead and underground installation, maintenance, and repairs involved.
At Everest Electrical, we are accredited service providers (ASPs), experienced in connecting residential and commercial premises to the Endeavor and Ausgrid energy networks. Our level 2 licence is in categories 2A, 2B, 2C, and 2D. Each category involves specialised training leading to unique competencies as follows
Class 2A: Connect and disconnect service lines at the connection point
Class 2B: Install and connect underground service conductors and cabling systems
Class 2C: Install and connect overhead service conductors and line
Class 2D: Maintain and repair network operator service equipment
Everest Electricals Level 2 Electrician Services
We offer a range of level 2 electrician services in North Shore – including electrical supply network to property installations and maintenance, and on-premise works such as light installation and maintenance, fire alarm and solar power systems.
Here is a rundown of our main services.
Underground and Overhead Supply Installation
We are authorised to carry out all the work involved in underground and overhead power supply installation – from equipment installation to maintenance and repair.
Cable Repairs
With the extreme weather conditions synonymous with North Shore, cables get damaged over time. We inspect and replace damaged cabling to prevent the potential safety hazards posed by exposed copper wires.
Metre Installation
Metres enable you to keep track of your power usage and billing. We are licensed to install metres on both residential and commercial properties.
New Installations
We are qualified in all aspects of new installation on premises, including connecting properties to the grid, designing lighting, and fitting security systems.
Smart Meter Installation
Smart Metres increase accuracy in metre readings and billing. At Everest Electrical, we are an authorised agent for residential property smart metre installation.
Disconnection and Reconnection
Property owners require disconnection and reconnection services from time to time, e.g., when installing a new switchboard or electrical appliance. We are authorised to offer disconnection and reconnection services.
Power Upgrades
Power upgrades are essential whenever there is a need for increased output. Our technicians are qualified to perform upgrades from single to 3 phase.
Who Needs a Level 2 Electrician?
There are usually three levels of electricians – level 1, level 2, and level 3. The scope of work varies on each level based on competence. A level 2 electrician can perform all level 1 work but is competent to offer more advanced electrical services.
While a level 1 electrician would suffice for ordinary on-premise electrical work such as installing and repairing wiring and lighting systems and electrical appliances, you need a level 2 electrician for complex tasks involving connection with the supply network (from low-medium voltage wires).
Mainly, you need a level 2 electrician for a renovation project, electrical upgrade, new building connection, power failure issues, or electrical system defects. Their tasks may involve
Installing and connecting overhead and underground service conductors and cabling systems
Connecting and disconnecting lines at the connection point
Maintaining and repairing network operator service equipment
Installing and maintaining electrical fittings up to 1,000 volts
Why Choose Everest Electrical?
Everest Electrical is a reputable level 2 electrician in North Shore. We are a recommended local choice for good reasons, including
Vast Experience
We have been in the industry for more than two decades. Our commitment to keep homes and businesses connected to the grid safely has kept us in the business this long. Our team comprises qualified and licensed level 2 ASP electricians who go through annual refresher training.
Reliable
We pride ourselves on being a reliable service provider for level 2 electrical services. Our team always arrives on time and is highly responsive during emergencies.
Quality Workmanship
Quality workmanship is our identity at Everest Electrical. We boast a team of diligent technicians, who are detail-oriented and committed to delivering top-quality work. Our service is backed by a lifetime workmanship and labour guarantee.
Customer Service
Our customer-centric service approach is the secret behind our decades of success. We are the level 2 electrician of choice in North Shore, thanks to our commitment to customer satisfaction. Most of our clients recommend us for our reliability, quality workmanship, and diligence.
Competitive Prices
Our services are quite affordable. With our upfront pricing model, you need not worry about hidden surprise fees: we charge what we quote.
Accessible Services
Everest Electrical services are highly accessible across the northern Sydney metropolitan area.
Reach Out to Us for Level 2 Electrical Services in North Shore
If you have an electrical project involving installing or maintaining the electrical system between your property and the supply network, you need a level 2 electrician for the job. At Everest Electrical, we are level 2 ASP electricians with vast experience in electrical systems installation and maintenance in the North Shore region. If you are looking for a reliable and reputable service provider, reach us at 0410 229 139 or fill out our contact form for more information or to request a quote.
Free Energy
Efficiency Report
North Shore Residents: Get An Energy Efficiency Report And LED Lighting Quote

The North Shore, connected to the Sydney CBD by the harbour bridge has a predominantly residential atmosphere being a major hub of metropolitan Sydney. Home owners in this great location now have the opportunity to benefit from a fantastic offer from Everest Electrical. Right now, you can receive a fantastic deal on an efficiency report into your properties energy usage and also an option on choosing to make the switch to an LED lighting system.
Advantages of LED Lighting

Making the change to LED lighting could be both great for your hip pocket and a bonus to the environment. Here is the low-down on why such a change could be right for you:
• They can display greater brightness with the use of less volts meaning they are highly efficient,
• They radiate less heat than other traditional lights,.
• They have a long life, emit no UV rays and are also highly reliable..
Smoke Alarm Update

Another area of particular importance in the electrical systems of the home is smoke alarms, and there are several types, including:
• Photo-electric alarms.
• Ionisation alarms.
Both of these use a different way to detect smoke. It has recently become accepted that photo-electric alarms perform better and are recommended by organisations such as the Western Australian Department of Fire & Emergency Services.
Whichever type you choose, our Everest Electrical team can provide for all your needs in the area of smoke alarm installation and maintenance.
All Level 2 Electrical work you may require can be completed by our fully licensed team at Everest Electrical. Level 2 work includes:
• Connection and disconnection of service mains
• Installation of overhead services.
• Installation of underground services
• Installation of basic metering
On the North Shore? Call us!
If you have any enquiries when it comes to LED lighting, smoke alarms or in fact any level 2 Electrical work – we invite you to call us at Everest now. We encourage residents of the North Shore to take advantage of our great offer to have a home energy efficiency report completed at no charge, and to get an estimate on the installation of a money-saving LED lighting system.
We welcome your call now on. 0410 229 139.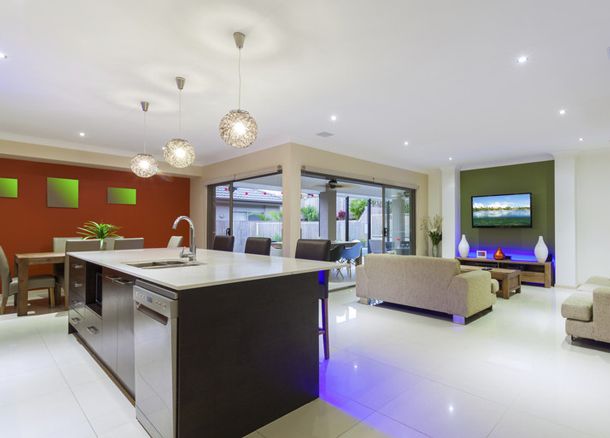 We are happy to answer any questions and discuss your upcoming project in person or over the phone with you today. 

ABN: 90 155 484 594
Unit 4/5 Ponderosa Pde,
Warriewood NSW 2102
CALL US NOW
0410 229 139