At Everest Electrical, we offer our St Ives customers a range of services which include: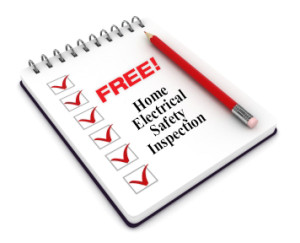 > Smoke Alarm Installation
> Safety Inspections
> Dimmer Switches
> General Maintenance and Repairs
> Safety Switch Installation
> Ceiling Fan Installation
> Underfloor Ventilation Fans
> Fault Finding and Rectification
> Additions and Renovations
> LED and Halogen Downlights
> TV Wall Mounting Service
> New Construction Works
> Real Estate Maintenance Works
> Pool Lighting Repairs and Installations
> Garden Lighting Layout, Design and Installation
> Switchboard Upgrades and Relocations
> Level 2 Electrician Service Provider
> Elevated Work Platform Services
A Free Electrical Inspection for Our Clients in St Ives!
We know that our St Ives clients live in a very special part of Sydney, and we appreciate that you have particular needs when it comes to electrical services. With this in mind we have created a very special free offer for you (details below).
What Makes St Ives Special
When you are walking down Hunter Avenue in St Ives, close your eyes for a moment and imagine that the whole area is wooded and there is only a campsite consisting of Governor Arthur Philip and his party of men who have come to explore the region.
They called this new area Bungaroo and set up a logging industry there because of the many native turpentine trees there from which to make the furniture needed by the new settlers. You would have to visit nearby Pymble to see some of the trees that were typical of the area in those bygone days.
Other Commercial Enterprises
Many years after the turpentine trees were all cut out different commercial enterprises sprang up.
• Apple orchards
• Market gardens
• A dairy or two
These all provided for the needs of the local population and gradually other related industries sprang up to cater to the many other needs of the area. St Ives has seen steady growth since 1950 and is now a thriving suburb of Sydney rather than a remote and hard to get to place with few roads.
You may find it hard to believe that your settled suburb was once considered difficult to get to from Sydney. However, that is not the case today with many good roads to take people into the CBD for work and shopping. There are no longer any farms in the area, as all the land has been developed into residential housing.
There is now a good mix of townhouses, terrace houses, units and apartment buildings.
Don't Take Your Electricity for Granted
Some older homes still exist and add their charm to the eclectic mix of this popular Sydney suburb. One thing that all St Ives homes and businesses have in common is their use of electricity. While it is easy to take such a service for granted, wiring in the older homes does need to be inspected, especially if it has not been checked for many years. Whether your home is one of the older ones or if you just want peace of mind about the safety of your wiring our electrician at St Ives is the person to see.
Our special offer to all in St Ives
The special offer we have for our St Ives clients is a Free Home Electrical Safety Inspection. This has been designed to give you peace of mind that your wiring, electrical switchboard, and appliances are in the best working condition.
To make an appointment to claim your free inspection, we welcome your call at 0410 229 139.