Level 2 Electrician St Ives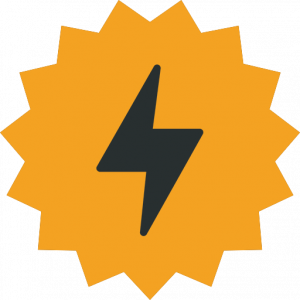 Get $100 OFF

*

Today!
*Quotes must be accepted in a week...
To begin, we are an authorised Level 2 Electrical Service Provider in Sydney. Licensed by the NSW Department of Planning, we specialise in the supply of electricity from the Endeavour and Ausgrid energy networks to your property.
We offer cost-effective, professional, and swift Level 2 Electrical services across several locations, including all suburbs in Sydney. We are reputed for being on time, and we complete all Level 2 electrical services effectively and efficiently. Incidentally, we will employ an authorised level 2 electrician in Sydney in case of an emergency. We provide an array of services, including
Private Pole Installation and
Replacements
Alterations and repairs
Overhead and Underground
Electrical service connections
Defect Rectification
Storm and Emergency Repairs
Smart Metering
Our Level 2 electricians can connect or disconnect the power supply to your premise if substantial renovations are underway, and can make temporary electrical power connections for builders. Everest Electrical offers commercial, residential, and 24-hour emergency electrical services in Sydney. We have over 20 years of experience in this industry and pride ourselves on providing high-quality workmanship.
Level 2 Authorised Service Provider
Servicing Ausgrid and Endeavour Energy Network Areas
Overhead aerial services, single and three phase
Residential switchboard upgrades, relocations and installations
Multiple tenancy switchboard installation, repair and relocation
Service protection device installation
Meter protection device installation
Smart Metering Installation
Temporary builders supplies
Underground to Overhead (UGOH) installations
Installation of underground pillars and pits
Upgrades of electrical supply up to 400AMPS
Barge fuse installation and repair
Rafter and Fascia bracket installation and repairs
Disconnection and reconnection of supply
Supply, install and rent of tiger tails (Endeavour Only)
Vegetation management around aerial cables
Mobile Crane services (18 tonne meter crane)
Street lighting installation and repairs
Underground service excavation works
Level 2 Electrician Services in St Ives
When you need to work on the deepest level of your St Ives property, you can trust only the most skilled and qualified electrician services. Your safety and the long-term performance of your building will depend on the quality of electrical work. Level 2 electrician services are an investment you will appreciate every day that your lights shine clear, every time your breakers protect your circuits during a storm, and every time you use your high-powered appliances to perform efficiently.
From new property electrical connections to rebuilding damaged lines, a St Ives Level 2 electrician is who you can trust for safe, efficient, and certified work.
What is a Level 2 Electrician?
A Level 2 Electrician is a NSW Department of Planning licensed and certified electrical professional. Level 2 Electricians are certified to work on issues at a greater depth than Level 1 electricians. Buried lines, new property connections, installing essential infrastructure, and designing all new circuits are all within the scope of work performed by Level 2 electricians.
Each Level 2 electrician holds a Certificate of Compliance for Electrical Work and adheres to the Gas and Electricity acts of 2017 along with the 2018 consumer safety regulations. This ensures that Level 2 Electricians are held to the highest degree of safety, skill, and professionalism and can be trusted with the most detailed electrical projects.
When to Call a Level 2 Electrician?
When should you call a Level 2 electrician in St Ives rather than a more surface-level electrical service? It's important to know the difference between typical electrical work and Level 2 electrical work. A general electrician might install a new light fixture or repair an outlet, but a Level 2 Electrician can help you with original connections, essential infrastructure, buried lines, temporary power, and new property connections.
Electrical grid connections, disconnections, and design updates
Buried cable connections and repairs
Property electrical infrastructure additions or changes
Electrical metres and load control device installations
Switchboard installations, relocations, and upgrades
Private power pole installation and connections
Backup generators installation and maintenance
Temporary power equipment for construction and outdoor projects
Everest Electrical: Trusted Level 2 Electrician Services in St Ives
Everest Electrical is the leading provider of Level 2 electrician services throughout St Ives and surrounding areas. Our electricians have worked closely with local properties, old and new power systems, and connections to the shared electrical grid for years, bringing extensive experience to every job. You can rely on our professionalism, promptness, and dedication to customer service, ensuring that your most essential electrical work is done with the greatest skill and built to last for many years of reliable performance.
Professional and Courteous Customer Service
Customer service is our highest priority, second only to our dedication to electrical safety. Feel free to ask our St Ives Level 2 electricians any questions that will help you understand the inner workings of your property's electrical systems or what to expect from your service. Our people will always take the time to give considerate and thoughtful answers. We want you to feel confident in our work and to be informed about the electrical systems that form the beating heart of your property.
You will also enjoy that every service is performed with quick efficiency, and we leave a clean environment when the work is done. We respect both your time and property and show this with every job we are called to do. St Ives residents can attest that our customer service quality matches the quality of our electrical services.
Level 2 Electrician Emergency Services
Electrical emergencies happen. We know that you cannot control when lightning strikes your home, when a tree falls into your power lines, or when a power surge burns out a breaker. We also know that these moments represent the highest priority because your home's safety and comfort cannot be assured until repairs are complete.
Everest Electrical offers responsive emergency services, available on holidays and after hours. You can't decide when disaster strikes, but we can make sure that your home is restored to safe electrical functionality as quickly as possible, including Level 2 Electrical repairs when the situation calls for deep and structural work.
Schedule Your Level 2 Electrician Services in St Ives, Today
If your St Ives property is in need of Level 2 Electrician services, Everest Electrical is here to help. Don't hesitate to call us if you are wiring a new property, building an expansion to your home or business, need to upgrade an old electrical system, or want to redesign the essential electrical infrastructure, our Level 2 Electricians can provide the services you need. If something has damaged your electrical system, our emergency services are there for you.
Contact Everest Electrical for your Level 2 Electrician needs.
Free Energy
Efficiency Report
A Free Electrical Inspection for Our Clients in St Ives!
We know that our St Ives clients live in a very special part of Sydney, and we appreciate that you have particular needs when it comes to electrical services. With this in mind we have created a very special free offer for you (details below).
What Makes St Ives Special
When you are walking down Hunter Avenue in St Ives, close your eyes for a moment and imagine that the whole area is wooded and there is only a campsite consisting of Governor Arthur Philip and his party of men who have come to explore the region.
They called this new area Bungaroo and set up a logging industry there because of the many native turpentine trees there from which to make the furniture needed by the new settlers. You would have to visit nearby Pymble to see some of the trees that were typical of the area in those bygone days.
Don't Take Your Electricity for Granted
Some older homes still exist and add their charm to the eclectic mix of this popular Sydney suburb. One thing that all St Ives homes and businesses have in common is their use of electricity. While it is easy to take such a service for granted, wiring in the older homes does need to be inspected, especially if it has not been checked for many years. Whether your home is one of the older ones or if you just want peace of mind about the safety of your wiring our electrician at St Ives is the person to see.
Other Commercial Enterprises
Many years after the turpentine trees were all cut out different commercial enterprises sprang up.
• Apple orchards
• Market gardens
• A dairy or two
These all provided for the needs of the local population and gradually other related industries sprang up to cater to the many other needs of the area. St Ives has seen steady growth since 1950 and is now a thriving suburb of Sydney rather than a remote and hard to get to place with few roads.
You may find it hard to believe that your settled suburb was once considered difficult to get to from Sydney. However, that is not the case today with many good roads to take people into the CBD for work and shopping. There are no longer any farms in the area, as all the land has been developed into residential housing.
There is now a good mix of townhouses, terrace houses, units and apartment buildings.
Our special offer to all in St Ives
The special offer we have for our St Ives clients is a Free Home Electrical Safety Inspection. This has been designed to give you peace of mind that your wiring, electrical switchboard, and appliances are in the best working condition.
To make an appointment to claim your free inspection, we welcome your call at 0410 229 139.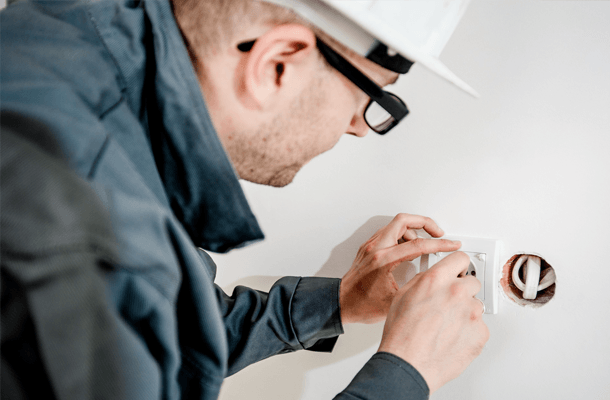 We are happy to answer any questions and discuss your upcoming project in person or over the phone with you today. 

ABN: 90 155 484 594
Unit 4/5 Ponderosa Pde,
Warriewood NSW 2102
CALL US NOW
0410 229 139