Level 2 Electrician North Sydney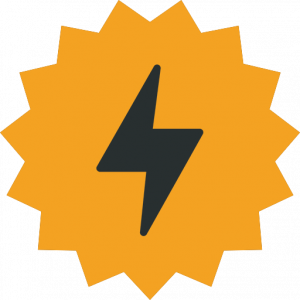 Get $100 OFF

*

Today!
*Quotes must be accepted in a week...
To begin, we are an authorised Level 2 Electrical Service Provider in Sydney. Licensed by the NSW Department of Planning, we specialise in the supply of electricity from the Endeavour and Ausgrid energy networks to your property.
We offer cost-effective, professional, and swift Level 2 Electrical services across several locations, including all suburbs in Sydney. We are reputed for being on time, and we complete all Level 2 electrical services effectively and efficiently. Incidentally, we will employ an authorised level 2 electrician in Sydney in case of an emergency. We provide an array of services, including
Private Pole Installation and
Replacements
Alterations and repairs
Overhead and Underground
Electrical service connections
Defect Rectification
Storm and Emergency Repairs
Smart Metering
Our Level 2 electricians can connect or disconnect the power supply to your premise if substantial renovations are underway, and can make temporary electrical power connections for builders. Everest Electrical offers commercial, residential, and 24-hour emergency electrical services in Sydney. We have over 20 years of experience in this industry and pride ourselves on providing high-quality workmanship.
Level 2 Authorised Service Provider
Servicing Ausgrid and Endeavour Energy Network Areas
Overhead aerial services, single and three phase
Residential switchboard upgrades, relocations and installations
Multiple tenancy switchboard installation, repair and relocation
Service protection device installation
Meter protection device installation
Smart Metering Installation
Temporary builders supplies
Underground to Overhead (UGOH) installations
Installation of underground pillars and pits
Upgrades of electrical supply up to 400AMPS
Barge fuse installation and repair
Rafter and Fascia bracket installation and repairs
Disconnection and reconnection of supply
Supply, install and rent of tiger tails (Endeavour Only)
Vegetation management around aerial cables
Mobile Crane services (18 tonne meter crane)
Street lighting installation and repairs
Underground service excavation works
Level 2 Electrician North Sydney
Your North Sydney property deserves skilled, trustworthy electrical services. When it comes time to connect to the grid or upgrade your electrical infrastructure, you need to know that the work will be done well, done right, and last for many years once the job is complete. That is why property owners trust Everest Electrical Level 2 Electricians in North Sydney.
What is a Level 2 Electrician?
A level 2 electrician is an advanced electrical expert licensed and authorised by the NSW Department of Planning. Each electrician holds a Certificate of Compliance for Electrical work and their work aligns with the Gas and Electricity acts of 2017 along with the 2018 consumer safety regulations.
Level 2 electricians can handle detailed projects that go beyond standard electrical repairs, able to work with the deepest layers of electrical infrastructure for homes and businesses. This includes connecting or disconnecting power from the public grid, changing your electrical switchboard, managing metres and load control devices, and installing private power poles among other services.
A Level 2 electrician in North Sydney is necessary if you want to safely change your building's electrical infrastructure.
What Can a Level 2 Electrician Do?
Connect, Disconnect, and Reconnect from the Electric Grid
Installation and Upgrades to Your Electrical Connections
Electrical Metres and Load Control Devices
Switchboard Relocations and Upgrades
Private Power Poles and Electric Infrastructure
Backup Generators and Temporary Power Equipment
Everest Electrical Level 2 electricians in North Sydney offer a wide range of skilled electrical services. These services are necessary when building a new structure or making essential and deep-level electrical changes to an existing property. Wiring new additions to the building, creating out-buildings, or updating old electrical systems from the metre outward are all part of how we ensure North Sydney properties remain safe and offer well-designed electrical performance.
Everest Electrical: Leading Level 2 Electricians in North Sydney
Everest Electrical is the leading Level 2 Electrician service in North Sydney. Our electricians bring extensive experience and are closely familiar with both the grid structure and electrical requirements of neighbourhoods throughout the region. We are a dedicated part of the community structure, providing trusted Level 2 electrical work for new, historic, and contemporary structures and installations.
Our work quality is unmatched, and you will find excellent services at competitive prices. Anyone in North Sydney in need of Level 2 electrician work can rely on Everest Electrical to get the job done right for years of reliable electrical performance.
Enjoy Courteous and Skillful Customer Service
Our customers take note of the care we put into each and every service. Everest Electrical electricians take the time to explain the process and schedule non-disruptive services at the convenience of our clients. You will find that our work is performed quickly and efficiently with consideration for the client's needs and unique project requirements.
North Sydney locals know that our customer service is top-of-the-line, matching the quality of our electrical services.
Level 2 Electrician Services from Everest Electrical
Our accredited Level 2 electrician service providers are able to handle a wide range of electrical tasks. These range from simple upgrades to in-depth installations or electrical rebuilding projects. Level 2 electricians in North Sydney are often called upon to work on residential and commercial properties with a wide range of ages and architectural styles. Our electrical experts can handle any project, big or small.
Here is a comprehensive list of the services you can request from Everest Electrical North Sydney Level 2 electricians
Electrical defect notices & rectification works
Power pole sales, installations, and replacements
Overhead aerial services, single and three phase
Switchboard installations, upgrades, repairs, and alterations
Multiple tenancy switchboard services
Service protection device installation
Metre protection device installation
Smart metering installation
New connection installation
Disconnection and reconnection of power supplies
Permanent power disconnections
Temporary builder power supplies
Midspan and underground connections
Underground service excavation works
Underground to Overhead (UGOH) installations
Electrical supply upgrades up to 400 AMPs
Barge fuse installation and repair
Rafter and Fascia bracket installation and repair
Vegetation management around aerial cables
EWP access works
Mobile crane services
Street lighting installation and repair
Trenching and utility installation
Storm damage electrical repairs
Emergency Electrical Services for Level 2 Electricians in North Sydney
Emergencies and disasters of an electrical nature give you no time to wait. If storms or other disasters have done electrical damage to your house or business, we know how important immediate repairs become. This is why Everest Electrical offers after-hours and emergency Level 2 electrician services throughout North Sydney.
Immediate electrical repairs are especially important if the damage is so extensive that you require reconnects and infrastructure rebuilds as a result. Level 2 electricians in North Sydney are qualified to safely handle damaged wires, fixtures, and even power lines to ensure that your property is first safe from electrical disasters, followed by professional rebuilding to restore your property to full and reliable functionality.
Why Choose Everest Electrical for Your Level 2 Electrician Services?
Licensed and dedicated Level 2 ASP electricians
Principles of high-quality service and expert workmanship
Reliable and on-time appointments aligned with your needs
Affordable up-front pricing with no hidden costs
Top-quality electrical materials used for every project
Reputable and trusted electricians throughout North Sydney
We stand behind our work with a 100% lifetime warranty on workmanship and labour
Schedule Your Level 2 Electrical Consultation and Services with Everest Electrical
If your property is in need of Level 2 electrician services to install, disconnect, or upgrade your essential electrical systems, Everest Electrical is proud to provide our trusted services. You can reach us for a convenient consultation on your needs through online live chat, over the phone, or via email enquiry. From there, we will help you book the exact services you need with clear, upfront pricing and project plans.
For honest and reliable Level 2 electrical services in North Sydney, we are your recommended local choice. Whether you are building new structures, altering or upgrading existing structures, or repairing recent storm damage, we are glad to be of service.
Free Energy
Efficiency Report
Is LED Lighting The Right Choice For Your North Sydney Home?
Home owners in North Sydney can now take advantage of a special offer from the professional team here at Everest Electrical. Right now we are speaking to those who are ready to make the switch to LED lighting. For those unsure and simply interested in the possible savings which can be gained from making the switch, we are offering a free report into the efficiency of your home energy usage.
LED Lighting
LED lights have been so popular in recent times, here are just some of the advantages they have over traditional light sources:
• Low current and voltage requirements
• Heat radiated is low
• Levels of brightness and intensity are high
• Highly efficient
• Shock and vibration resistant
• No ultra violet rays
• Long life
• Easily programmable
Consider Your Data Cabling Too!
Other areas of rapid technological evolution are in the field of data cabling. The two best types are either copper cable or fibre optic cable, and they have different advantages.
Copper cable is less expensive and more readily available than fibre optics and is a great conductor. Fibre optic cable on the other hand uses light to transmit data and therefore has no electromagnetic interference and allows higher bandwidth levels. The other great advantage of fibre optics is that it is safe to move or repair as they don't conduct electricity.
Level 2

Accredited Service Providers
We are Ausgrid and Endeavour Energy Level 2 Accredited Service Providers (ASP's) and are fully licensed to work on the Ausgrid and Endeavour Energy networks.
If you live in North Sydney and have any questions or concerns on whether it is right for you to make a change to LED lighting or if you have data cable issues, now is the ideal time to give the team here at Everest Electrical a call.
Right now you can benefit from a special offer on making the switch to LED lighting, and a free efficiency report into whether making this decision is right for you. Our team of licensed electricians can help you with all your needs – big or small. Call us now on 0410 229 139.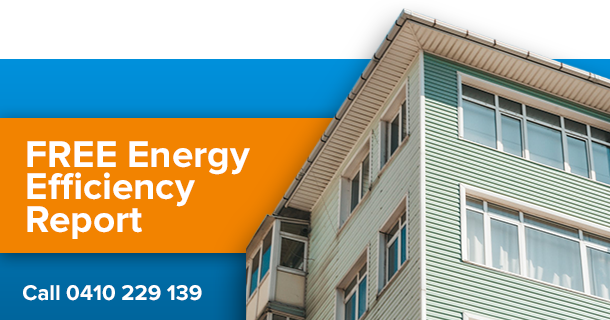 We are happy to answer any questions and discuss your upcoming project in person or over the phone with you today. 

ABN: 90 155 484 594
Unit 4/5 Ponderosa Pde,
Warriewood NSW 2102
CALL US NOW
0410 229 139