Level 2 Electronic Neutral Bay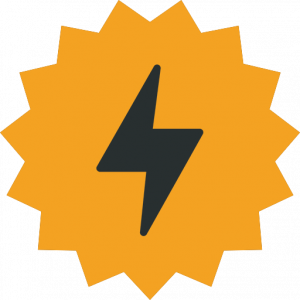 Get $100 OFF

*

Today!
*Quotes must be accepted in a week...
To begin, we are an authorised Level 2 Electrical Service Provider in Sydney. Licensed by the NSW Department of Planning, we specialise in the supply of electricity from the Endeavour and Ausgrid energy networks to your property.
We offer cost-effective, professional, and swift Level 2 Electrical services across several locations, including all suburbs in Sydney. We are reputed for being on time, and we complete all Level 2 electrical services effectively and efficiently. Incidentally, we will employ an authorised level 2 electrician in Sydney in case of an emergency. We provide an array of services, including
Private Pole Installation and
Replacements
Alterations and repairs
Overhead and Underground
Electrical service connections
Defect Rectification
Storm and Emergency Repairs
Smart Metering
Our Level 2 electricians can connect or disconnect the power supply to your premise if substantial renovations are underway, and can make temporary electrical power connections for builders. Everest Electrical offers commercial, residential, and 24-hour emergency electrical services in Sydney. We have over 20 years of experience in this industry and pride ourselves on providing high-quality workmanship.
Level 2 Authorised Service Provider
Servicing Ausgrid and Endeavour Energy Network Areas
Overhead aerial services, single and three phase
Residential switchboard upgrades, relocations and installations
Multiple tenancy switchboard installation, repair and relocation
Service protection device installation
Meter protection device installation
Smart Metering Installation
Temporary builders supplies
Underground to Overhead (UGOH) installations
Installation of underground pillars and pits
Upgrades of electrical supply up to 400AMPS
Barge fuse installation and repair
Rafter and Fascia bracket installation and repairs
Disconnection and reconnection of supply
Supply, install and rent of tiger tails (Endeavour Only)
Vegetation management around aerial cables
Mobile Crane services (18 tonne meter crane)
Street lighting installation and repairs
Underground service excavation works
Level 2 Electrician Neutral Bay
Everest Electrical is an accredited level 2 electrician in Neutral Bay, licensed by the NSW Department of Planning to connect commercial and residential properties to electricity from Endeavor and Ausgrid energy networks. We are trusted professionals in Neutral Bay and the North Shore region, with extensive experience spanning over 20 years.
Our team of certified electricians provide a range of reliable and quality electrical services, including installation, disconnection and reconnections, upgrades, and infrastructure maintenance and repairs. If you are looking for a reputable level 2 electrician in Neutral Bay, our team is ready to attend to your needs. Contact us today.
Overview of Level 2 Electrician
Level 2 electrician is an electrical service provider qualified and licensed to offer electricity connection services between the distribution system and property. Accredited Service Providers (ASPs) are authorised to carry out overhead and underground electrical work, including installation, maintenance, and repair of service lines between a property and the distribution network.
A level 2 electrician accreditation is a mid-level qualification that allows technicians to connect properties to electricity from low and medium-voltage wires. The licensure also extends to installation and maintenance of electrical fittings up to 1,000 volts.
ASP Level 2 qualification falls into four classes
Class 2A: Connect and disconnect service lines at the point of attachment
Class 2B: Install and connect underground conductors and wiring systems
Class 2C: Install and connect overhead service conductors and lines
Class 2D: Repair and maintain operator service equipment (e.g., protection devices and fuses)
Our Level 2 Electrician Services in Neutral Bay
At Everest Electrical, we offer a range of reliable and cost-effective residential and commercial electrical services to the residents of Neutral Bay and the surrounding North Shore region. We specialise in all level 2 services, including
Barge fuse installation: We help with the installation of barge fuses, usually mounted on the bargeboard at the connection point to protect the property mains from overloads and fire hazards.
Defect rectification repairs: If part of the electricity supply system to a property becomes defective, we help with necessary repairs to restore the system and ensure it meets the safety requirements.
Disconnections/reconnections: We offer disconnections and reconnections services, e.g., if you are installing a new switchboard, repairing your electrical system, moving to a new property, or installing a new electrical appliance.
New connections: We help new property owners connect their buildings to the grid.
Overhead and underground mains supply: We do installation and repairs of both overhead and underground mains supply equipment.
Private pole installations and replacements: We offer both private pole installations and replacements. We ensure the placement and installation comply with the code and meet safety standards.
Smart metering installation: We offer smart metre installation services across Neutral Bay.
Service and metre protection device installations: We install service and metre protection devices to safeguard electrical systems against voltage surges or for selective power disconnections.
Switchboard installations, upgrades, and alterations: We install switchboards, including upgrades and alterations, to meet new capacity requirements and safety standards.
Temporary building supply: We help property owners install temporary power supply during construction or renovation projects.
Vegetation management around overhead cables: Our technicians are skilled in vegetation management around overhead cables.
If you are looking for an accredited service provider of a level 2 electrical service not listed here, reach us at 0410 229 139 for enquiries.
Our Clients
At Everest Electrical, we serve clients with a wide range of electrical needs, including
Renovation
Electrical upgrades
Power supply failure
New building connection
Electrical system defect, e.g.,

Circuit breaker trips
Lights flickering on plugging in appliances
Electric shock from surfaces
Why Choose Everest Electrical?
With many level 2 electricians in Neutral Bay, you may be wondering why choose Everest Electrical. Entrusting your project to us gives you an assurance of quality thanks to our vast experience and superior customer service.
Here are some of the reasons our clients choose us
Reliable Service
We boast a team of highly qualified and friendly technicians who handle all our clients and projects with the utmost professionalism. Our team is always on time and highly responsive whenever clients need emergency electrical services. We use top-quality materials, and our workmanship comes with a lifetime guarantee. No matter the size of the project, we remain committed to our mantra – get it done right and get it done faster.
Licensed Level 2 Electricians
We take the second-guessing out of your projects. With our team of fully licensed level 2 electricians handling your projects, you are assured of top-of-the-class workmanship that guarantees your safety and meets compliance requirements.
Proven Track Record
Everest Electrical has a proven track record in level 2 electrical work spanning over two decades. We have a long list of satisfied clients throughout the North Shore region, who choose and recommend us for our reliability, competitive pricing, and professionalism, among other attributes.
Transparent Pricing
Not only are our services cost-effective, but we offer a transparent upfront pricing model with no hidden costs. At Everest Electrical, you can count on us for consistent and competitive prices: we charge what we quote.
Hire Level 2 Electrician in Neutral Bay
If you are moving into a new building, renovating, upgrading your electrical system, have a power failure issue, or have an electrical system defect that requires the attention of a level 2 electrician, your safety is of utmost importance. It is important to engage an accredited service provider with a proven track record in the specific service area.
At Everest Electrical, we have been serving the locals of the North Shore area for over two decades and have a penchant for quality and reliable service. Our lifetime guarantee on workmanship and labour is a testament to our commitment to excellence. Contact us for all your level 2 electrical work in Neutral Bay; our team is on standby to attend to you.
Free Energy
Efficiency Report
It's Time To Call Everest Electrical Neutral Bay Residents
Neutral Bay certainly lives up to its name. Located on the harbour with its amazing views, but with the city nearby, means it really has the best of both worlds. Residents can enjoy all the perks of life in the CBD, being just 5kms away, yet still enjoy the North Beaches and harbour beaches lifestyle.
An affluent and multi-cultural urban area with a variety of dwelling types, such a diverse suburb requires the services of multi-skilled professional electricians like our team at Everest Electrical. We are the professionals in security lighting installation or in fact any domestic electrical issue you may have.
At the moment we are making a special offer to Neutral Bay residents on an electrical safety inspection. You can receive an electrical safety inspection report – free of charge. Bear in mind that such an assessment could uncover a major fault in your electrical system or likewise discover something which could be expensive to repair down the track.
Security Lighting
An important part of protecting your home asset can be through security lighting. Key difference in types of security lighting are often evident in the way the lights are activated.
Here is a quick rundown of the options available:
• Automatic timer – The timer can be set to turn on and off at regular times, usually between dusk and dawn.
• Light sensitive – A sensor reacts to light levels and switches on and off accordingly.
• Manual switch – Quite straightforward, this type of switch is useful when closing up for the night.
• Remotely operated – Allows control of security lighting without being physically present at a premises.
• Motion sensitive – The light is turned on by the presence of movement. This is a great deterrent for those who aren't welcome as it is also energy efficient.
Level 2

Accredited Service Providers
We are Ausgrid and Endeavour Energy Level 2 Accredited Service Providers (ASP's) and are fully licensed to work on the Ausgrid and Endeavour Energy networks.
Talk to the Professionals
Everest Electrical offers a complete domestic electrical service to the people on Sydney's North Shore and Northern Beaches. So if you are interested in the installation of security lighting or in fact any lighting, indoors or outdoors, call us now on 0410 229 139.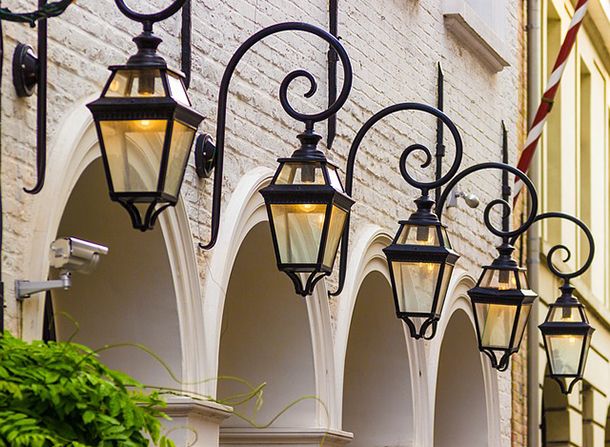 We are happy to answer any questions and discuss your upcoming project in person or over the phone with you today. 

ABN: 90 155 484 594
Unit 4/5 Ponderosa Pde,
Warriewood NSW 2102
CALL US NOW
0410 229 139