Level 2 Electrician Neutral Bay
Level 2 Authorised Service Provider
Servicing Ausgrid and Endeavour Energy Network Areas
Overhead aerial services, single and three phase
Residential switchboard upgrades, relocations and installations
Multiple tenancy switchboard installation, repair and relocation
Service protection device installation
Meter protection device installation
Smart Metering Installation
Temporary builders supplies
Underground to Overhead (UGOH) installations
Installation of underground pillars and pits
Upgrades of electrical supply up to 400AMPS
Barge fuse installation and repair
Rafter and Fascia bracket installation and repairs
Disconnection and reconnection of supply
Supply, install and rent of tiger tails (Endeavour Only)
Vegetation management around aerial cables
Mobile Crane services (18 tonne meter crane)
Street lighting installation and repairs
Underground service excavation works
Free Energy
Efficiency Report
It's Time To Call Everest Electrical Neutral Bay Residents
Neutral Bay certainly lives up to its name. Located on the harbour with its amazing views, but with the city nearby, means it really has the best of both worlds. Residents can enjoy all the perks of life in the CBD, being just 5kms away, yet still enjoy the North Beaches and harbour beaches lifestyle.
An affluent and multi-cultural urban area with a variety of dwelling types, such a diverse suburb requires the services of multi-skilled professional electricians like our team at Everest Electrical. We are the professionals in security lighting installation or in fact any domestic electrical issue you may have.
At the moment we are making a special offer to Neutral Bay residents on an electrical safety inspection. You can receive an electrical safety inspection report – free of charge. Bear in mind that such an assessment could uncover a major fault in your electrical system or likewise discover something which could be expensive to repair down the track.
Security Lighting
An important part of protecting your home asset can be through security lighting. Key difference in types of security lighting are often evident in the way the lights are activated.
Here is a quick rundown of the options available:
• Automatic timer – The timer can be set to turn on and off at regular times, usually between dusk and dawn.
• Light sensitive – A sensor reacts to light levels and switches on and off accordingly.
• Manual switch – Quite straightforward, this type of switch is useful when closing up for the night.
• Remotely operated – Allows control of security lighting without being physically present at a premises.
• Motion sensitive – The light is turned on by the presence of movement. This is a great deterrent for those who aren't welcome as it is also energy efficient.
Level 2

Accredited Service Providers
We are Ausgrid and Endeavour Energy Level 2 Accredited Service Providers (ASP's) and are fully licensed to work on the Ausgrid and Endeavour Energy networks.
Talk to the Professionals
Everest Electrical offers a complete domestic electrical service to the people on Sydney's North Shore and Northern Beaches. So if you are interested in the installation of security lighting or in fact any lighting, indoors or outdoors, call us now on 0410 229 139.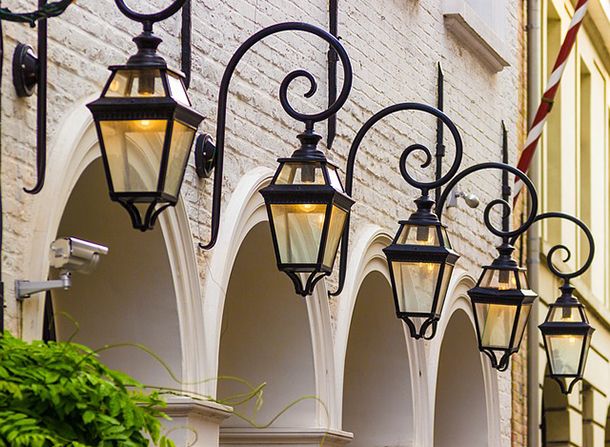 We are happy to answer any questions and discuss your upcoming project in person or over the phone with you today. 

ABN: 90 155 484 594
Unit 4/5 Ponderosa Pde,
Warriewood NSW 2102
CALL US NOW
0410 229 139