Level 2 Electrician Frenchs Forest
Level 2 Authorised Service Provider
Servicing Ausgrid and Endeavour Energy Network Areas
Overhead aerial services, single and three phase
Residential switchboard upgrades, relocations and installations
Multiple tenancy switchboard installation, repair and relocation
Service protection device installation
Meter protection device installation
Smart Metering Installation
Temporary builders supplies
Underground to Overhead (UGOH) installations
Installation of underground pillars and pits
Upgrades of electrical supply up to 400AMPS
Barge fuse installation and repair
Rafter and Fascia bracket installation and repairs
Disconnection and reconnection of supply
Supply, install and rent of tiger tails (Endeavour Only)
Vegetation management around aerial cables
Mobile Crane services (18 tonne meter crane)
Street lighting installation and repairs
Underground service excavation works
Free Energy
Efficiency Report
Free Electrical Safety Assessment Offer In Frenchs Forest
Frenchs Forest, having the best of both worlds with its proximity to gorgeous surf beaches and unspoiled National Parks, is undoubtedly one of the best suburban areas in Sydney to put down roots and raise a family. Just thirteen kilometres from Sydney's central business district "the Forest" is a great leafy suburb with a community atmosphere, typified by the Sunday organic market which is regarded as one of the best in the whole city.
It is to the lucky residents of Frenchs Forest that the team at Everest Electrical is offering, for a limited time, a free electrical safety inspection. Such an assessment could result in money saving suggestions and the identification of any dangerous faults before they cause damage or injury.
Smoke Alarms
One component of your household which the Everest Electrical team can take care of is smoke alarms. As, no doubt, you are aware, legislation requires that all NSW homes must have a minimum of one working smoke alarm in each level.
This includes:
• Owner Occupied Homes
• Rental Properties
• Caravans
• Campervans/RVs
• Relocatable Homes
• Any other residential property in which people sleep
Simply put, smoke alarms save lives, particularly during sleeping hours they detect smoke well before a person will – providing critical minutes and even seconds to react and follow an action plan.
Where To Install Smoke Alarms
There is a significant amount of regulation about the specific locations in which smoke detectors should be installed. This often depends on the type of dwelling and the number of potential residents. This information is available online for the DIY installation of battery operated devices.
However the long-term safest option for you and your family, not to mention home asset, is smoke alarms wired into the electrical network. These detectors include a battery as well for the rare occasions when power is cut off.
If you have any queries on any aspect of your home electrical system, particularly in regard to smoke alarm installation or maintenance don't hesitate in calling our fully licensed team at Everest Electrical on 0410 229 139.
Residents of Frenchs Forest in particular can now also receive a free home electrical safety assessment from the friendly and professional Everest electricians.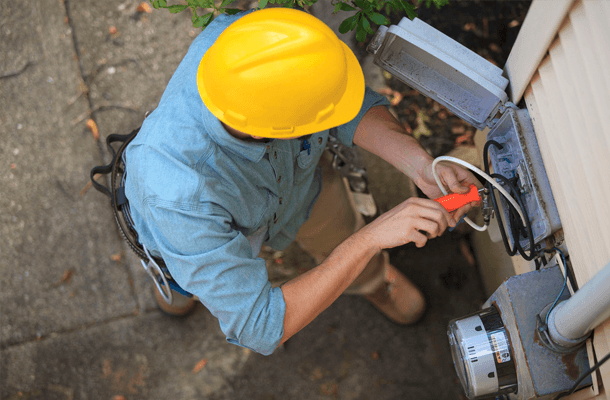 We are happy to answer any questions and discuss your upcoming project in person or over the phone with you today. 

ABN: 90 155 484 594
Unit 4/5 Ponderosa Pde,
Warriewood NSW 2102
CALL US NOW
0410 229 139