Level 2 Electrician Dee Why
Level 2 Authorised Service Provider
Servicing Ausgrid and Endeavour Energy Network Areas
Overhead aerial services, single and three phase
Residential switchboard upgrades, relocations and installations
Multiple tenancy switchboard installation, repair and relocation
Service protection device installation
Meter protection device installation
Smart Metering Installation
Temporary builders supplies
Underground to Overhead (UGOH) installations
Installation of underground pillars and pits
Upgrades of electrical supply up to 400AMPS
Barge fuse installation and repair
Rafter and Fascia bracket installation and repairs
Disconnection and reconnection of supply
Supply, install and rent of tiger tails (Endeavour Only)
Vegetation management around aerial cables
Mobile Crane services (18 tonne meter crane)
Street lighting installation and repairs
Underground service excavation works
Free Energy
Efficiency Report
Save On Your Power Bill Dee Why Residents
— Offer On The Switch To LEDs
In the heart of the Northern Beaches is the picturesque suburb of Dee Why. It is the location of boutique sports stadium, and home of the Manly-Warringah Sea Eagles, Brookvale Oval. Along with a stunning beach and invaluable wildlife refuge Dee Why Lagoon, the suburb is a hub of activity both with visitors and locals.
Due to the unspoiled and historic nature of the local landscape, including its flora and fauna, residents show particular interest in environmental and social concerns. These concerns extend even into their day to day lives including home electrical systems, including lighting and smoke alarms.
Switch and Save
Taking measures to cut your electricity bill which both saves money and is great for the environment has never been so easy for the residents of Dee Why. The team at Everest Electrical are offering a special deal to those interested in making the switch to LED lighting, and if you're not sure that making this switch is the right move for your home, an energy efficiency assessment is also available to see just how your electrical system is performing, as well as possible savings.
The Advantages Of LEDs
So what really is so good about LED lights? Here is a quick rundown of the benefits:
• Lifespan – LED lights can last more than 14 times longer than a halogen light bulb.
• Energy Use – LEDs use far less electricity to produce the same amount of light.
• Robustness – LEDs turn on instantly, don't flicker and emit a lot less heat than other bulbs.
• Environment – LEDs contain no mercury and require far less carbon dioxide emissions to run in contrast to other traditional light bulbs.
Benefits Of Smoke Alarms
It is of course essential for all Australian residents to have working smoke alarms in their homes. Smoke detectors can be wired into the home electrical system, reducing the need for long term maintenance, and potentially saving your home or life – by giving those inside precious seconds to react.
If you've decided it's time to evaluate your lighting or smoke alarms, why not give our team at Everest Electrical a call now on 0410 229 139.
Right now residents of Dee Why can take advantage of the great offer of a free energy efficiency report, along with a deal on making the switch to environmentally friendly LED lighting.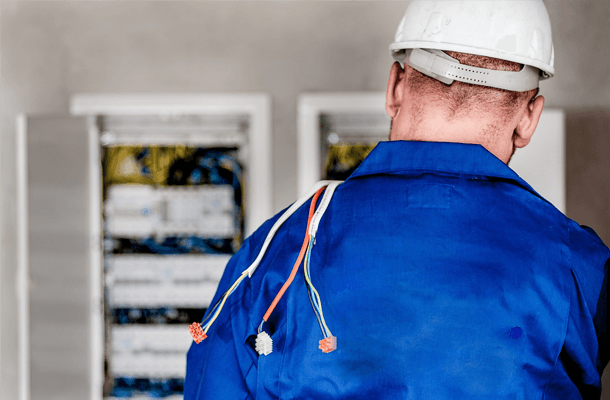 We are happy to answer any questions and discuss your upcoming project in person or over the phone with you today. 

ABN: 90 155 484 594
Unit 4/5 Ponderosa Pde,
Warriewood NSW 2102
CALL US NOW
0410 229 139