Level 2 Electrician Balgowlah
Level 2 Authorised Service Provider
Servicing Ausgrid and Endeavour Energy Network Areas
Overhead aerial services, single and three phase
Residential switchboard upgrades, relocations and installations
Multiple tenancy switchboard installation, repair and relocation
Service protection device installation
Meter protection device installation
Smart Metering Installation
Temporary builders supplies
Underground to Overhead (UGOH) installations
Installation of underground pillars and pits
Upgrades of electrical supply up to 400AMPS
Barge fuse installation and repair
Rafter and Fascia bracket installation and repairs
Disconnection and reconnection of supply
Supply, install and rent of tiger tails (Endeavour Only)
Vegetation management around aerial cables
Mobile Crane services (18 tonne meter crane)
Street lighting installation and repairs
Underground service excavation works
Free Energy
Efficiency Report
Electrical Safety Inspection Offer For All Balgowlah Residents
Balgowlah, as residents would agree, is perhaps the Northern Beaches most versatile suburb. Just north of the Spit Bridge and close to the CBD, it has appeal for all ages. The local Stockland Centre offers a relaxed environment and there is easy access to buses as well as ferry services allowing both tourists and work commuters plenty of travel choices.
With a variety of parks and a fine golf course, many residents believe Balgowlah is the place to be.
The demographics of this suburb reflect the multi-faceted qualities for which it is well known. These are the residents that call Balgowlah home:
• Stylish Singles
• Beach Lovers
• Families with kids
• Professionals
• Retirees
Contributing to Balgowlah's all-round versatile quality is the easy access to the services of our friendly professional team at Everest Electrical – and we are offering them a special deal.
All residents of Balgowlah have the opportunity to receive a free electrical safety inspection for their home. Such an inspection could be invaluable if there is a fault or inefficiency in your electrical system that is going unnoticed.
Service Work / Connection Services
Our team are fully licensed Level 2 electricians. This includes jobs that involve the disconnection of premises from the network. It also includes installing and repairing underground service lines to connect your premises to an electricity network. A Level 2 licence covers the installation and repair of an overhead service line which connects the network and finally, the safe installation of an electricity meter.
The NSW Department of Industry regulates this accreditation scheme ensuring that only Accredited Service Providers carry out such work in this state. Our team at Everest Electrical is proud to be fully licensed and qualified to complete service work and connections services – safely and professionally – in your home or business.
Call the Experts
Balgowlah home owners should act now to pick up this special offer of a free electrical safety assessment!
Call us today to book yours, or if you need any of the Level 2 electrical services, lighting installation, safety switch installation, switchboard upgrades/ relocations or smoke alarm installations. The phone number to call is 0410 229 139.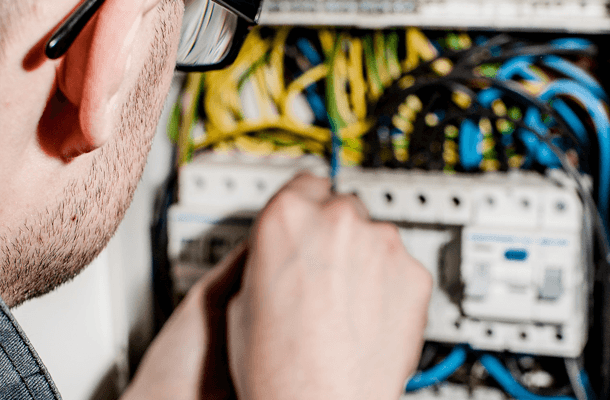 We are happy to answer any questions and discuss your upcoming project in person or over the phone with you today. 

ABN: 90 155 484 594
Unit 4/5 Ponderosa Pde,
Warriewood NSW 2102
CALL US NOW
0410 229 139