Level 2 Electrician Narrabeen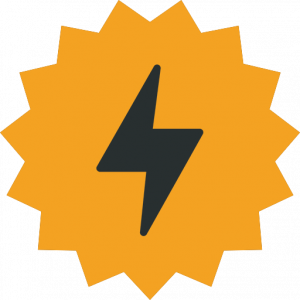 Get $100 OFF

*

Today!
*Quotes must be accepted in a week...
We are an authorised Level 2 Electrical Service Provider in Sydney. Licensed by the NSW Department of Planning, we specialise in the supply of electricity from the Endeavour and Ausgrid energy networks to your property.
We offer cost-effective, professional, and swift Level 2 Electrical services across several locations, including all suburbs in Sydney. We are reputed for being on time, and we complete all Level 2 electrical services effectively and efficiently. Incidentally, we will employ an authorised level 2 electrician in Sydney in case of an emergency. We provide an array of services, including
Private Pole Installation and
Replacements
Alterations and repairs
Overhead and Underground
Electrical service connections
Defect Rectification
Storm and Emergency Repairs
Smart Metering
Our Level 2 electricians can connect or disconnect the power supply to your premise if substantial renovations are underway, and can make temporary electrical power connections for builders. Everest Electrical offers commercial, residential, and 24-hour emergency electrical services in Sydney. We have over 20 years of experience in this industry and pride ourselves on providing high-quality workmanship.
Level 2 Authorised Service Provider
Servicing Ausgrid and Endeavour Energy Network Areas
Overhead aerial services, single and three phase
Residential switchboard upgrades, relocations and installations
Multiple tenancy switchboard installation, repair and relocation
Service protection device installation
Meter protection device installation
Smart Metering Installation
Temporary builders supplies
Underground to Overhead (UGOH) installations
Installation of underground pillars and pits
Upgrades of electrical supply up to 400AMPS
Barge fuse installation and repair
Rafter and Fascia bracket installation and repairs
Disconnection and reconnection of supply
Supply, install and rent of tiger tails (Endeavour Only)
Vegetation management around aerial cables
Mobile Crane services (18 tonne meter crane)
Street lighting installation and repairs
Underground service excavation works
Level 2 Electrician Narrabeen
Everest Electrical is an accredited provider of Level 2 electrical services in Narrabeen. We are licensed by the NSW Department of Planning to connect electricity to commercial and residential properties from the Endeavour and Ausgrid energy networks.
Despite Narrabeen's beauty and popularity as a surfing destination, its extreme weather conditions require quality electrical workmanship to safeguard against potential safety hazards. At Everest Electrical, we understand the importance of electrical safety. We appreciate the role of quality electrical works in fostering human and property safety, and our team is well-trained to provide top-of-the-class services. We have been in the industry for over two decades and boast a long-standing reputation as reliable ASP electricians across northern Sydney suburbs.
If you are looking for accredited and reliable level 2 electricians in Narrabeen, call us at 0410 229 139.
Level 2 Electrician
Level 2 electricians possess advanced expertise. Besides fundamental electrical tasks such as wiring buildings and installing electrical appliances, they are licensed to carry out more complex works such as connecting power to premises directly from the grid, overhead and underground service line installation, metering, switchboard upgrades, and more.
At Everest Electrical, we possess level 2 certification in classes 2A, 2B, 2C, and 2D. The licence allows us to connect power directly from low and medium-voltage wires. We are also authorised to install electrical fittings up to 1,000 volts.
Each class of level 2 certification is a unique qualification and defines the extent of work one is authorised to undertake.
Class 2A – Disconnecting and reconnecting service lines only at the connection point
Class 2B – Installing, connecting, disconnecting, upgrading, and reconnecting underground service lines
Class 2C – Installing, connecting, disconnecting, upgrading, and reconnecting overhead service lines
Class 2D – Installing, disconnecting, replacing, and reconnecting service equipment like fuses and protection devices
Level 2 electrical services involve high-risk tasks. Hiring an accredited service provider avoids the potential dangers of inexperienced handling of service lines and equipment and ensures compliance and safety.
Our Services
At Everest Electrical, we offer Narrabeen clients a range of basic and advanced electrical services. Our projects range from disconnection and electrical supply to switchboard upgrades, smart metering, and main supply upgrades.
Here is a highlight of what our services entail
Installation and connection to energy company networks – We install service lines and equipment and connect premises to Endeavour and Ausgrid energy company networks in compliance with relevant standards such as Ausgrid's electrical supply network standards, NSW Government Electrical Supply Act 1995, and Electricity (Consumer Safety) Regulation 2006.
Disconnection and reconnection – We offer disconnection and reconnection services to clients with home renovation projects, supply equipment upgrades, or those relocating to new premises.
Smart metering – We install smart metres to help property owners track their power consumption for increased data accuracy and efficient power consumption.
Switchboard upgrade – We handle switchboard upgrades for clients with older switchboards to step up safety and meet increasing power demands. Whether you are renovating your property, creating a smart home, or upgrading appliances, we can upgrade your switchboard to align with the new power demands.
Emergency repair – Our team is quick in responding to calls for emergency repairs. We work to ensure minimal interruption by promptly resolving electrical failures.
Rectifying electrical defects – We help clients address electrical defects such as outdated switchboards, spoilt equipment, hazardous private power poles, issues with points of attachment, or low-running overhead cables.
Power pole installations – We supply and install timber and steel power poles in line with Ausgrid network standards.
Barge fuse installation – We install barge fuses at the connection to protect the client's mains against potential fire hazards from power overloads.
Vegetation management – We provide vegetation management services around service lines and equipment.
Storm damage repairs – We perform necessary electrical restorations following storm and extreme weather damage.
Why Choose Us?
Everest Electrical is one of the leading level 2 electricians in Narrabeen. As accredited service providers, we are keen on maintaining a good track record in quality service delivery and client satisfaction. Some of the reasons why we stand out include
Reliable Services
We understand the importance of service reliability. Our culture is founded on providing reliable services to ensure safety and minimise interruptions. Our technicians are always on time and adequately equipped to provide satisfactory service.
Extensive Experience
Everest Electrical has been serving the residents of northern Sydney beaches for over 20 years. Our team of fully licensed level ASP technicians is highly skilled in providing quality electrical services. At Everest Electrical, we understand the importance of continuous training in fostering safety and compliance. We train our technicians annually to keep them updated on industry trends and regulations.
Exceptional Customer Service
Our customer service is unmatchable. Every member of our team is friendly and committed to fostering customer satisfaction.
Quality Workmanship
Our positive track record is built on our commitment to delivering quality workmanship. We supply and install high-quality materials and equipment and guarantee our labour 100%. As a result, we take great pride in every job we undertake, regardless of its magnitude.
Competitive Prices
We provide competitive pricing for our services. Our prices are upfront with no hidden cost; what we quote is what you pay. We offer clients a no-obligation consultation, ensuring they do not pay unless we find the problem.
Hire a Narrabeen Level 2 Electrician Today!
Narrabeen is susceptible to severe storms and heavy rains, conditions that heighten electrical safety hazards on properties. Hiring a level 2 electrician with proven quality workmanship and extensive experience working in the area is a priority for every homeowner.
At Everest Electrical, we provide a range of quality level 2 services in Narrabeen and the surrounding northern Sydney beaches. We appreciate the importance of electrical safety; hence, we supply high-quality materials and guarantee our workmanship 100%. Our prices are competitive, and our customer service is exceptional. If you need a reliable level 2 electrician in Narrabeen, Everest Electrical is here for you. Let us know how you want us to serve you by calling us at 0410 229 139 or filling out our inquiry form.
Free Energy
Efficiency Report
Garden Lighting And Safety Inspection Opportunity
The residents of Narrabeen are blessed with an amazing amount of beauty in the nature within and around the area. The beach coastline is spectacular, but also the Narrabeen Lagoon State Park is on the doorstep, an urban retreat for everyone. Those who benefit in particular are water sport enthusiasts, bushwalkers, bird watchers, cyclists and joggers.
Another great local benefit for Narrabeen residents, is the electrical services offered by our professional team at Everest Electrical – we can take care of any concerns or problems you may have with electricity on your property.
Right now, as well, you can also receive our special offer of a free electrical safety inspection report outlining any current or potential electrical risks in your home.
The Hidden Potential of Garden Lighting

One aspect of lighting that often goes under the radar of home owners is that of garden and landscape lighting.
With technology advancing in areas such as LED and solar panelling, you have all that you need to make your garden lighting dreams become reality.
At Everest Electrical we take pride in the installation of the right quality equipment for your home and garden.
A new lighting style could make your next barbecue or outdoor dinner an even bigger success. Options includes:
• Moon Lighting – Placement of lights in trees giving the effect of moonlight.
• LED Rope – This can be placed around outdoor cooking areas or inside garden beds.
• Illuminating Standout Landscape Aspects – Water features etc. can become a focal point.
• Creating Shadows – Often a shadow effect from exterior lights can be just as interesting as the illuminated object and can look great.
• Dramatic Doorways – Alternative lighting effects in a doorway creates a dramatic aesthetic.
Brighten Up Your Next Garden Party
The time may be right to think outside the box and consider what lighting features could enhance the look of your backyard. If you have enquiries on the installation of any exterior lighting on your property don't hesitate to contact our Everest Electrical team.
For any domestic electrical issue that you may have, our fully licensed team at Everest Electricalis on hand to provide safe and effective solutions. Call us now on 0410 229 139.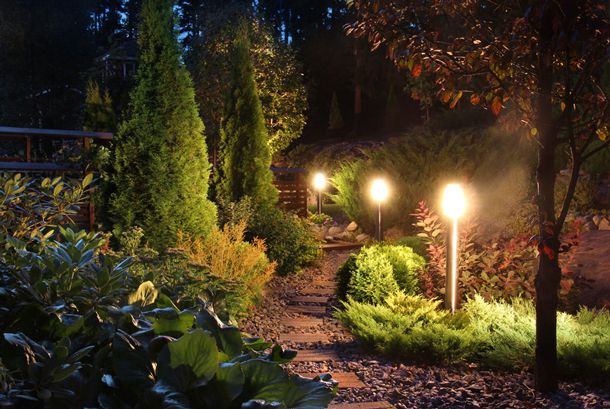 We are happy to answer any questions and discuss your upcoming project in person or over the phone with you today. 

ABN: 90 155 484 594
Unit 4/5 Ponderosa Pde,
Warriewood NSW 2102
CALL US NOW
0410 229 139