Here at Everest Electrical, we offer our Mona Vale clients a range of services which include: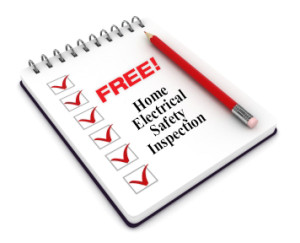 > Smoke Alarm Installation
> Safety Inspections
> Dimmer Switches
> General Maintenance and Repairs
> Safety Switch Installation
> Ceiling Fan Installation
> Underfloor Ventilation Fans
> Fault Finding and Rectification
> Additions and Renovations
> LED and Halogen Downlights
> TV Wall Mounting Service
> New Construction Works
> Real Estate Maintenance Works
> Pool Lighting Repairs and Installations
> Garden Lighting Layout, Design and Installation
> Switchboard Upgrades and Relocations
> Level 2 Electrician Service Provider
> Elevated Work Platform Services
Enjoy the Views and Our Complimentary Mona Vale Electrical Inspection!
Sydney suburbs on the coast have many homes with wonderful views. Mona Vale is one suburb that would have some of the best water views of all. The headland in particular offers spectacular views out to sea, and many homes also enjoy vistas up and down the coast.
But once natural daylight wanes it is time to turn on the lights, and, in winter, the heating. For Mona Vale residents we want to be sure that you have no problems with your electricity supply and offer a Free Home Electrical inspection.
We know that Mona Vale is a very special place to live – after all Everest Electrical are locals too! We understand the variety of home styles here, and the special electrical issues that may affect them.
Homes in Mona Vale
In Mona Vale there are many modern, architect-designed homes on large blocks of ground that offer lifestyle and privacy. Homes in streets such as Bertana Crescent, Hillcrest Avenue, and Rednal Street have the most spectacular ocean views you could wish for.
We know that homes in Mona Vale are well cared for by their owners, both inside and out. Many have gardens that are lit up at night, and landscaped pool and entertainment areas, all with special lighting needs.
Keeping Up With Home Maintenance
Not everyone can keep up with home maintenance: gardening, painting, or cleaning windows etc. There is one type of maintenance that shouldn't be overlooked however, and that is electrical – including wiring and your switchboard. Electricity provides lighting, heating, cooling, and everything else needed for modern living, from garden lights to hot showers and computers.
Free Electrical Inspections
While newer homes may not need to have their wiring inspected, we advise anyone who owns a residence that is not brand new, or who is renovating an older home, to contact our professionals at Everest Electrical.
As your local Mona Vale electricians we are now offering free Home Electrical Safety Inspections. To arrange yours, we welcome your call today on 0410 229 139.