Large flat panel televisions are becoming more affordable every day, bringing the cinema experience right to our living rooms. To get that cinematic feel, the ideal solution is to wall mount your new television – a feat made even easier with much slimmer and lighter units.
Not only does wall mounting create a streamlined look for your living room or home theatre, but it also leaves the area free of clutter and cables. You can set your television at the ideal viewing height without having to worry about having a bulky cabinet to sit it on. Having your new television wall mounted adds an element of safety to your living room as well – no chance of it being knocked over by pets or children!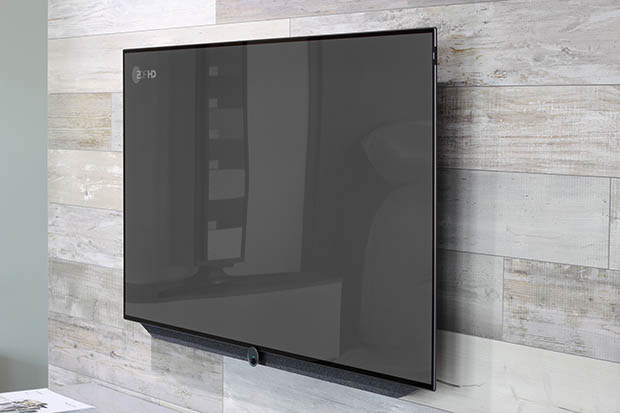 Mounting your new television to the wall may sound like a straightforward idea, but there is a bit more involved in making it happen. Unlike hanging a picture frame, mounting your expensive set to the wall is something best left to the pros like our Everest Electrical team, who can get your new addition up and running in no time at all.
Finding a suitable spot on the wall
Not quite as simple as pointing to a spot and saying "there!" Careful consideration needs to be taken in ensuring that the television is mounted on a suitably reinforced section of wall to prevent it from coming down. A professional installer will be sure to mount the bracket in the right spot.
Setting the height
It's a little-known fact, but there is an optimal height for television viewing. Having your television either too high or too low can lead to neck strain and discomfort. By using a professional installer to take into account the size of your room, the size of your television, where you'll be sitting, and various other factors, you can be sure your new panel is mounted at the ideal height.
Ensuring it is level
This may sound like an easy one, but there would be nothing worse than having to tilt your head at a slight angle every time you wanted watch a film. Getting your television professionally wall mounted takes the risk out of making sure your new set is on an even keel.
Hiding the cables
There's no point in having a wall mounted television if all your cables are hanging underneath it in clear view. In order to keep the clean look and maintain the cinematic illusion, it's best to run the cables through the wall to be popped out at a different spot where all your media sources live. With a number of different options available we can provide a neat and tidy solution for not only your current setup, but any changes you may wish to make in the future.
On top of ensuring that your television is mounted safely, securely and at the right height is the added benefit that the job will be well and truly done quickly so that you can get down to enjoying your new setup sooner.
Having a professional mount your new set takes all the headache and guesswork out of the project. The tools are already on hand, and the know-how is already there – meaning a clean and efficient install without the risk of damaging the latest costly addition to your living room or theatre.
To find out more about wall mounting televisions, feel free to give our friendly team at Everest Electrical a call on 0410 229 139.