Get the cinema experience at home
Gone are the days when you had to fill up the whole corner of your living room to house that big old television that was half a meter deep. These days televisions are available that are less than 5mm thick and the benefits of this shrinking technology are easy to see.
With televisions becoming thinner and thinner each year, it's makes sense to mount your television and continue to save space in your living room. We can mount your television onto the wall at any height you like and whilst you're saving space, you're also getting that real cinema experience at home.
Not only can we mount your new television on the wall in the perfect location, we can also run speaker and gaming cables through the walls and ceilings of your home so the speakers don't take up any room and the floors and walls are free of clutter. It's the simplest way to revamp your home.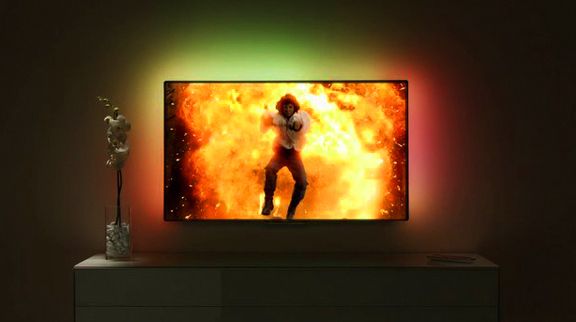 A wall mounted TV not only uses the space in your room efficiently, it's also a whole lot safer for your family. Mounting your television on the wall allows you to conceal the myriad of cables, cleaning up the look of your lounge room. There is also no chance of knocking your brand new flat screen television onto the floor.
There are many types of brackets available that you can consider for the installation of your TV wall mount. Depending on the layout of your room you can choose from the following:
It may be that you want to mount your TV in the corner of a room. No matter whether your walls are brick, concrete or plasterboard, Everest Electrical can get the job done. Got a soundbar? We can mount that too!
Need help connecting a power pole?
Our friendly staff are waiting to help you.
Call us today for an free no obligation quote. 



Level 2 Accredited Service Providers
We are Ausgrid and Endeavour Energy Level 2 Accredited Service Providers (ASP's) and are fully licensed to work on the Ausgrid and Endeavour Energy networks.
What our clients are saying
Nick Paton Plateau Electrical Services
"We use Payless Power Poles to install gal steel and timber private power poles on our clients properties. Being Level 2 Electricians they also complete our Level 2 Electrical works. They are reliable, on time and well priced."
We are happy to answer any questions and discuss your upcoming project in person or over the phone with you today. 

ABN: 90 155 484 594
Unit 4/5 Ponderosa Pde,
Warriewood NSW 2102
CALL US NOW
0410 229 139