Market research experts Technavio recently released a report on what they predict to be the four upcoming trends in the lighting market. Their main findings reported an increase in the entire lighting market for both domestic and commercial thanks to our ever growing urban landscape, as well as some interesting findings that might interest homeowners.
The most remarkable point of this report and other expert advice is that the LED market is set to expand phenomenally. Predicted to be the fastest growing sector of the lighting world, these lights are certainly the way of the future. As more and more governments move to ban incandescent bulbs, there's never been a better time to update your home with this energy efficient alternative and join the revolution.
Declining Cost of LED Manufacturing
The predicted trend of a decline in the cost of manufacturing LED lights will ultimately benefit the homeowner, as these savings will be passed onto them. Thanks to a reduction in costs producing the chips and components featured in these lights, LEDs are expected to have a full global market takeover in the world of lighting.
As LED lights save the user up to 40 percent of energy costs compared to traditional lighting options, they'll not only be able to reduce your costs in purchasing light bulbs but also on your electricity bill. These lights are able to provide efficient lighting and produce more light than other sources, so it's easy to see why they're expected to increase in sales too.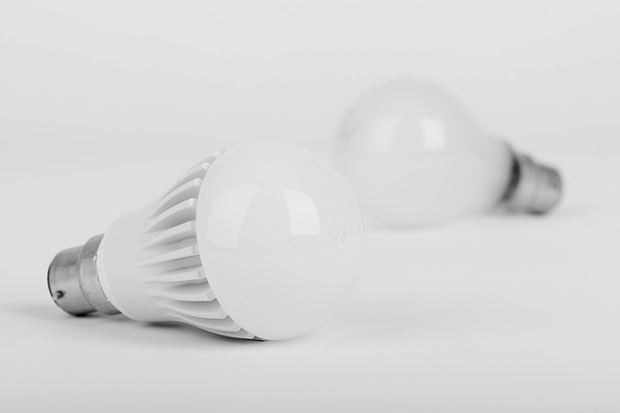 Changes in Lighting Technology
Another area set to change is the lighting technology we use within our homes. The introduction of smart homes and automatic features in our houses means that lighting is one of the biggest areas due for a makeover.
Not only can lights be dimmed, turned on and off, and colour tuned by the homeowner, all of these functions are achievable with a remote or smartphone. These cloud-based devices can also work at decreasing your energy use to save you money and improving home security measures.
Smart Cities
Just as individual homes become smarter, so too do entire cities. These smart cities will also lead to a change in the way entire populations use energy efficient technologies, including lighting. A smart city will feature things such as smart grids, climate plans, smart parking, and smart street lighting, and they're already planned for trials in India and the United States.
The improvements in city lighting to more energy efficient options will again rely on LED technology to achieve this. Many of the larger LED brands such as Phillips and Toshiba have already invested in R&D centres for this very purpose, so there's set to be even more innovation in this sector.
Growing Demand for Architectural Lighting Fixtures
Traditionally, architectural lighting was used to highlight certain features in larger buildings and structures. However, these technologies are becoming more and more commonplace in domestic settings too.
Another trend which is linked to the smart home revolution, these architectural lighting fixtures can achieve some amazing things for the homeowner thanks to new technologies. These lights can connect to the fire alarm to detect smoke, change colour and brightness when someone enters the room and link to your sound system to sync up with your music.
Move Your Home into the Future With Lighting
Those on Sydney's North Shore and Northern Beaches who are looking to leap into the future with their home's lighting, and benefit from the decreasing costs of LED, have the Everest Electrical team to help. Our team of professionals are very experienced in LED and halogen installations, and are on hand to update your home and see you enjoy the cost savings. Contact us today on 0410 229 139 to discuss how we can help you.