Are you wondering when you should upgrade your switchboard? Is your switchboard more than 30 years old but don't know whether to replace it? If yes, you have come to the right place.
A switchboard is a vital electrical component, whether at home or the office. Without it, you wouldn't be able to accomplish your daily electrical tasks well, and that's why it's important to upgrade it in time.
Many people in Sydney, Australia, need a switchboard upgrade but don't know where to start. So you are not alone. We are here to clear your concerns about switchboard upgrades to make informed decisions.
For any questions and clarification about electrical poles, please feel free to contact Everest Electrical anytime.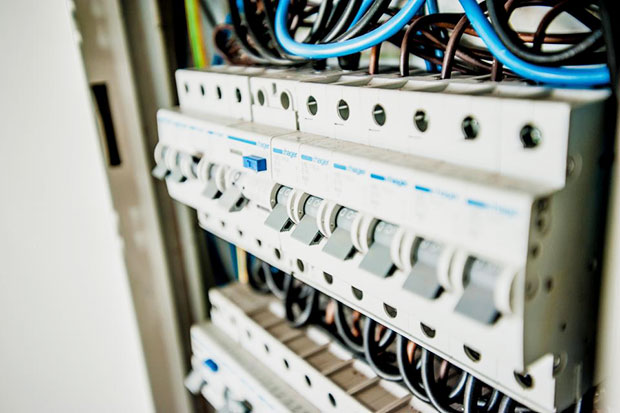 What Is A Switchboard?
Electric switchboard is the central 'hub' of your home's electrical systems. It is a component that distributes power from the main source to the other areas in your home.
It ensures that your TV turns on, your machine's washing works, and other electrical appliances get the right power supply. However, the switchboard needs to be in excellent condition at all times to handle the huge workload.
Why Would You Need An Electrical Switchboard Upgrade?
Safety is the primary reason why you should upgrade your switchboard. If you are using an old or faulty switchboard, chances are high you will experience power supply issues in your home. Or, the switchboard might pose other risks, especially when there are electrical overflows.
Here are other reasons why you might need an electrical switchboard upgrade:
Legislation – all switchboards should be compliant with regulations, and many old switchboards are not.
Solar– if you need to change your power source to solar, an upgrade can be mandatory if your old switchboard doesn't support solar power.
Smart meters – new switchboards come with inbuilt safety switches which minimize the risk of experiencing shocks or fire.
Workloads– new switchboards can handle hefty workloads, so upgrades are ideal if you intend to buy more electrical appliances.
Regular inspection and testing are recommended, mainly if your switchboard is old. The inspection should only be done by an experienced electrician to pinpoint any issues and recommend the ideal upgrade option.
How Do You Know Your Switchboard Needs An Upgrade?
A few warning signs imply it's time for a switchboard upgrade. Here are some of them:
Age – is your switchboard more than 30 years old? If yes, some parts have become less functional, and an upgrade could be a wise decision.
Short-circuiting– some electrical appliances experience short-circuiting when the power supply is not satisfactory. In such cases, you should consider upgrading your switchboard.
Electrical shock– mild or severe shock every time you use the sockets could imply the switchboard is faulty and needs an upgrade.
Buzzing noises – your electrical systems shouldn't be noisy. Any sound coming from the switchboard or electrical systems is a warning sign.
Sparks – a spark every time you plug an electrical appliance to the socket can be an indicator that something is wrong with the switchboard.
Lighting – unless there's something wrong with the bulb, flickering lights could signify an issue with the power supply. A faulty switchboard can therefore result in flickering lights.
Tripping – tripping appliances could indicate that you need to upgrade your switchboard.
Wiring– does the wiring in your switchboard appear overcrowded? If so, you need a new switchboard to avoid overcrowding.
Excessively hot points could also mean you need an upgrade. If you suspect anything is not okay with your electricity, contact an electrician for an inspection. Avoid solving the issues on your own unless you have the tools and skills.
What Are The Benefits Of Upgrading A Switchboard?
Still not convinced about upgrading your switchboard? Check out these amazing benefits to enjoy after a successful upgrade:
1. Costs Savings
Electrical call-outs can be costly if you keep on undertaking repairs for tripping wires, shocks, flickering lights, and other adverse effects caused by a faulty switchboard. You could also incur costs if you rely on electricity to carry out your daily work. An upgrade can save you those costs in the long run.
2. Fewer Risks
When it comes to electricity, safety comes first. Loose connections on switchboards could target shocks or fire. Switchboard upgrades can keep you and your family safe from such risks.
3. Time Savings
If you have an old or faulty switchboard, chances are high you will always be calling your electrician for check-ups. The repair process takes time and can be frustrating if it has to happen repeatedly. A switchboard upgrade can put the issues to an end and help you save more time.
What Is the Average Switchboard Upgrade Cost?
The switchboard upgrade price is dependent on multiple factors. These factors include:
The size of your old and new switch box
The capacity of your old and new switch box
The cabling required- the cost is higher if you need newer cables
Labour costs which vary according to the company you hire, the location of your home, and the complexity of the task
An experienced electrician should examine the current condition of your electrical system, understand your needs and give you the right price quote. However, you can expect to pay less than $1500. But one thing for sure to keep in mind is that the upgrading cost is always worth the benefits you get.
Who Completes Switchboard Upgrades and Relocation In Sydney?
Only a certified and licensed electrician in Sydney should complete a switchboard upgrade. As you know, the switchboard supplies power to the rest of your house, so the work doesn't involve any trial and error. It's not advisable to try DIY if you are unskilled.
The ideal electrician for the task should have the tools and experience to accomplish the task well. If you have a switchboard upgrade task, reach out to Everest Electrical to have the work done.
Why Work With Us?
We are level 2 accredited electrical service providers, so we can comfortably handle your switchboard upgrade needs. Also, we are proudly licensed to work in both the Ausgrid and Endeavour Energy Network Areas. When you call us, our team will schedule an appointment to visit your home, assess the current situation, and advise you on the way forward. We are honest with pricing, and our labour is guaranteed. Contact our friendly team today to schedule an appointment.