Australia has one of the warmest climates in the world, so it comes as no surprise that many homes have a swimming pool in their backyard, with Sydney sitting above the average for the country's percentage of homes with a pool. To add a touch of class, and to provide some extra safety, it makes sense to get pool lighting installed. It's a great feeling to get home at the end of a long, hot day and go for a quick dip to cool off, no matter whether the sun is out or not.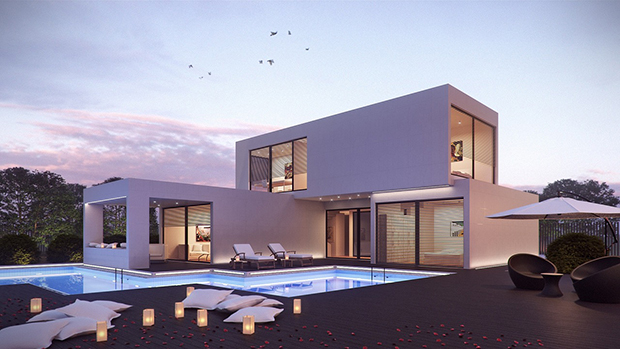 Whether you are putting in a new swimming pool, refurbishing the lights in an existing pool, or adding additional lighting to your pool, there are many options available. These options, however, begin with the same key step – planning. As with any asset, not planning your upgrades can lead to you spending more money than you originally budgeted for, and may take a lot longer than planned, turning your relaxing pool time into a stressful nightmare. So, what needs to be considered when installing pool lighting?
Budget – How much can you afford to spend on new or upgraded lighting to your pool? This is crucial to the whole process, and allowances should also be made to allow some freedom if something goes wrong. Engaging a professional, licensed electrician will provide you with guidelines on what can and can't be achieved with your budget.
The Installer – Water and electricity don't go well together, with the potential of a bad installation leading to serious injury or death. All electrical works that are completed in and around wet areas, such as swimming pools, MUST be carried out by a licensed electrician. Learn as much as you can about the installer before going ahead with any work, including their history and reputation on past projects.
Extent – Where is your lighting going to go, and how many lights will you need? Pool lighting can be found within the pool itself, or around the pool to highlight water features such as a nice fountain. When retrofitting new lights into existing pools, thought needs to be put into where and how the lights are to be installed, with a popular option being to install an LED light that includes a water return jet. This uses the existing water return pipe, meaning you won't need to dig up your yard to get them in.
Type – What type of lighting will help distinguish your pool from all the others? There are three main lighting types available, each with their pros and cons, and so considerable time needs to be put into deciding which lighting type to choose. Incandescents are cheaper but don't last as long. LED lights may cost more initially, but they are far more versatile and efficient than other lighting types, meaning a lower energy bill and more customisation.
Effects – What look do you want to achieve with your pool? With the development of LED lighting, it is now even easier to customise your pool any way you like. An LED lighting system can light up in a variety of colours, and can even change throughout if you wish.
With a solid plan in place, you greatly reduce the risk of getting caught unprepared and having an unfinished project. A licensed electrician can help you every step of the way and will provide you with the foresight needed to make your lighting upgrade a success. Remember, only a qualified and licensed electrician can install lighting to wet areas.
If you're looking at installing a new pool in your back yard, or wanting to freshen up an existing pool with amazing lighting, we invite you to speak with our professionals at Everest Electrical on 0410 229 139 today.