Electricity is a necessity for modern life. But when it's not working properly, the power we depend on to run our homes and businesses can transform from being a life-enhancing tool into a potentially deadly hazard. If one or more connections pose a risk to the public, a property owner will be issued what is known as an "electrical defect notice".
In the interest of public safety, all connections to power company networks must comply with all of Australia's relevant safety standards. These are:
NSW Electricity Supply Act 1995
Electricity (Consumer Safety) Regulation 2006
Ausgrid's Network Standards
What it means to receive an electrical defect notice
An electrical defect notice is given to a property when one or more concerns cause a property owner to be out of compliance with the community or national electrical safety requirements. The notice will tell you the details of the defects that have been found.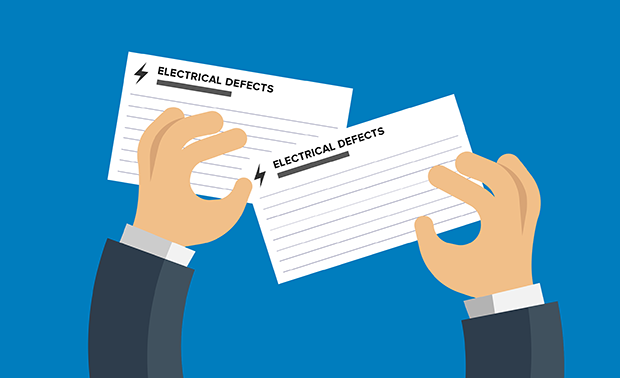 How has this issue been detected?
A power inspection authority may issue an electrical defect notice during a routine inspection, or a notice may be provided after someone has requested that your property is investigated for a potential electrical issue.
Why you may receive an electrical defect notice
There are a number of reasons why a property owner may receive an electrical defect notice:
A dangerous private power pole
If you have a private power line or power pole on your property (this includes any power lines and poles that transport electricity from the main switchboard and meter to your property), it is your responsibility to ensure that it is in safe working condition. Property owners will receive an electrical defect notice when an inspector finds that your steel or timber pole is in poor shape and may pose a risk to the public (such as falling over on roads, buildings, sidewalks, etc.).
Low running overhead cables
Overhead cables and power lines must adhere to strict height clearance guidelines when located over footpaths, streets, driveways and alleys. It is also a property owner's responsibility to ensure that trees and other vegetation are not in contact with any overhead lines (this is particularly important for protecting communities from bushfires). An electrical defect notice would be issued when cables running to your property are below regulation height or when there is low hanging vegetation nearby.
An unsafe or outdated switchboard
A switchboard may become unsafe when it is unable to cope with your property's electrical demands. This often results in the switchboard frequently overheating or "tripping" fuses. Inspectors may issue an electrical defect notice if they find that there are dangerous components in your switchboard or that it needs to be replaced.
Missing or damaged equipment
Missing or damaged electrical equipment can result in switchboard failure, meltdowns, or dangerous electrical fires. This is why electrical inspectors will issue an electrical defect notice if there is missing electrical equipment or if any equipment is damaged.
Point of attachment problems
If any wires on your property are improperly attached, frayed, or require repair, you will receive a defect notice from a power authority.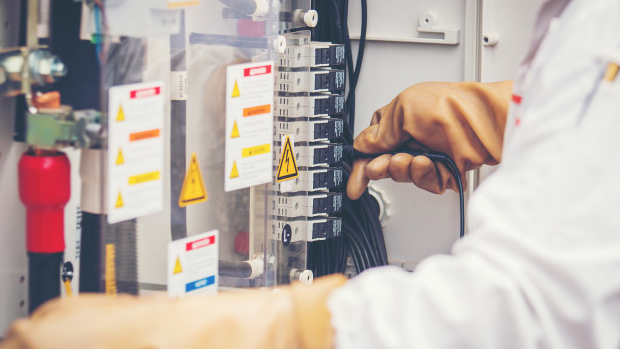 Is it my responsibility?
The Ausgrid website states, all work from the first point of connection on the property is the homeowners responsibility.
What should I do now?
It is important to act quickly once you have received an electrical defect notice. Upon receiving the notice, property owners have 21 days to repair any defects outlined in the notice.
The best course of action is to phone your local Level 2 Authorised Service Providers who will get the job done safely and effectively.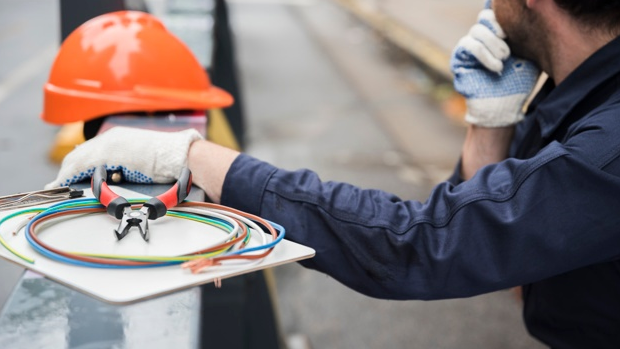 Can I call any electrician?
In this case, the electrician who carries out the work will need to be a Level 2 Authorised Service Provider. A Level 2 Authorised Service Provider has the qualifications necessary to guarantee that your electrical components are in safe and proper working order. Their work adheres strictly to all local and national electrical guidelines to ensure that the public is protected and that your property receives its energy as efficiently and cost-effectively as possible.
I am in a rental property…
You will need to get the defect notice to your real estate property manager landlord as soon as possible. As it is a matter of urgency, you will need to follow up with them continuously to ensure the defect is resolved within the 21 day period.
What if I cannot meet the deadline?
Failure to meet the 21 day deadline may result in your electrical supply being disconnected from your property. It may be possible to request a deadline with Ausgrid's Field Operations group depending on how severe the defect is.
I've received a bushfire mitigation defect
If you live in a bushfire prone area, you may have received a Bushfire and Vegetation Risk Mitigation Defect Notice from Ausgrid or another supply authority representative.
In these areas, inspections are performed more frequently around private poles and electrical cables that are both underground and overhead that are more likely to cause a fire.
These defects can be issued for:
Private poles in substandard condition
Exposed conductors
Vegetation in contact with overhead power lines.
Did you know? It is the homeowners responsibility to ensure there is a 600mm clearance around private poles. Any of these works must be carried out by licensed and trained professionals only.
For more information on how we help local businesses stay power safe and in compliance here on the North Shore, Northern Beaches, Hornsby and beyond, we welcome you to contact us online or to give us a call today on 0410 229 139.