With home DIY jobs becoming more and more popular thanks to an ever-increasing number of renovation shows on TV, the rate of accidents and injuries around the home is on the rise too. Even the most careful worker can still fall victim to an injury in their home workshop, so it pays to invest a bit of time and money ensuring your setup is as safe as possible.
The rate of deaths in Australia due to electrocution are startling, and although they've decreased significantly, there are still around 20 per year occurring. Most of these are males and most are at home, which indicates a more important need than ever to prioritise safety in our personal workshops.
Thankfully, there are few small measures to take which can safeguard you from potential accidents so that you don't become one of the statistics of home handyman disasters. Whether you are working on a craft or hobby, or just enjoy fixing things around the house, here are some simple actions you can take to make your home workshop just as safe as a professional workplace.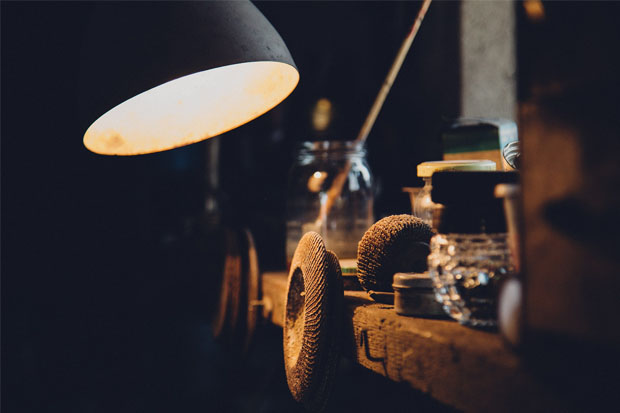 Let There Be Light
As tempting as it might be to set up a workshop in your garage and rely on a solo desk lamp to get your work done, it's extremely dangerous. Without adequate lighting, you're more likely to injure yourself when using a number of tools or do damage to an item because you weren't able to see it properly. If needed, you can have lights installed to your workspace even if there aren't any fittings currently there.
Keep it Cool
When you're busy on a project you can sometimes forget just how hot it gets in the middle of summer – until it's too late. Just as there are regulations for safe professional workshop temperatures so too should these be in place at your home. If necessary, consider having air conditioning installed that can keep you at a safe temperature for manual labour.
Safety Tagging For Tools
Safety switches and certain electrical items need to be regularly inspected to ensure they're working at their best. These regular inspections are mandatory on equipment in professional workshops, and they're just as important at home too. A licensed electrician can perform checks on your electrical tools and equipment to ensure they don't pose an electrical hazard.
Cover Yourself With A Safety Switch
Having a working safety switch attached to your home's power supply is an absolute necessity, especially if you'll be completing dangerous jobs out of a workshop. Too many deaths in Australia caused by electrical issues could have been easily prevented with a working safety switch installed, and once installed you don't need to give it a second thought.
Power Points
When you start up your DIY projects you might find yourself overcrowding one particular outlet with a range of devices. Rather than operating numerous powerboards and filling them to their limit, speak with your local electrician about having new power points installed in safe places around your workshop – this could be higher than normal power points to help manage cords. Not only will this save you the hazard of overcrowding sockets, but it will often make it easier for you to reach your tools when they're plugged in to their ideal space.
How Everest Electrical Can Help
Whether you plan on building a new workshop in your home or just want to make some improvements to the space you already have, the Everest Electrical team of professionals is here to help. If you are in Sydney's North Shore or Northern Beaches, we are on hand to discuss all things electrical – from safety inspections to installing a smoke alarm in your workshop, so you're guaranteed to be working at your safest. Call us today on 0410 229 139 to see what we can do for you.