Underfloor Ventilation Fans
Poorly ventilated floor and crawl spaces can be a health hazard in your home
Moisture is drawn up from the ground and is absorbed by the air that fills the cavity under your house. If this air is not expelled, mould and mildew build up and begin to thrive.  These moist, mouldy conditions promote the decay and rotting of normally healthy dry timber work, attract termites to settle in and invite ill heath and disease to those that reside above including rashes, tiredness, chronic coughs, sinus problems, respiratory illness & migraines. 
Preventing these conditions is a priority
 for family health.
Poorly ventilated floor and crawl spaces are all too common.
Underfloor ventilation is often not required where natural air flow is adequate, but often this air flow must be forced. The most common type of system draws air out of this area forcing dry air in to replace it and the cycle continues.
A professional underfloor fan is almost silent and is extremely cheap to run & can be coupled with a timed circuit to prevent operation during the morning dew/moist times of the day. It is a very effective way to eliminate the issue of moist conditions under the average home.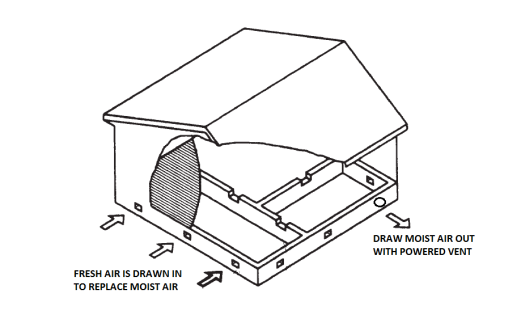 Need help connecting a power pole?
Our friendly staff are waiting to help you.
Call us today for an free no obligation quote. 



Level 2 Accredited Service Providers
We are Ausgrid and Endeavour Energy Level 2 Accredited Service Providers (ASP's) and are fully licensed to work on the Ausgrid and Endeavour Energy networks.
What our clients are saying
Nick Paton Plateau Electrical Services
"We use Payless Power Poles to install gal steel and timber private power poles on our clients properties. Being Level 2 Electricians they also complete our Level 2 Electrical works. They are reliable, on time and well priced."
We are happy to answer any questions and discuss your upcoming project in person or over the phone with you today. 

ABN: 90 155 484 594
Unit 4/5 Ponderosa Pde,
Warriewood NSW 2102
CALL US NOW
0410 229 139