Elevated Work Platform Services
Our 29 foot/10.9 metre Elevated Work Platform or Cherry Picker allows us to access hard to reach places for all types of electrical and non electrical works on the northern beaches. We specialize in servicing and installing aerial power supplies, private poles and underground overhead services (UGOH) to residential homes in and around the Northern Beaches of Sydney. This is known as Level 2 electrical work and having an EWP truck allows us to take on some of the more difficult to access jobs.
Among other things our EWP allows us to undertake tree trimming around your electrical service mains cables. These are the cables that most often run from the front of your roof to the power pole in the street. It is very important to keep adequate separation from these incoming aerial electrical cables and any trees or foliage.
We are called to a great deal of power outages due to trees coming into contact with these wires during storms or high winds and even more commonly damage due to overgrown unchecked limbs and branches.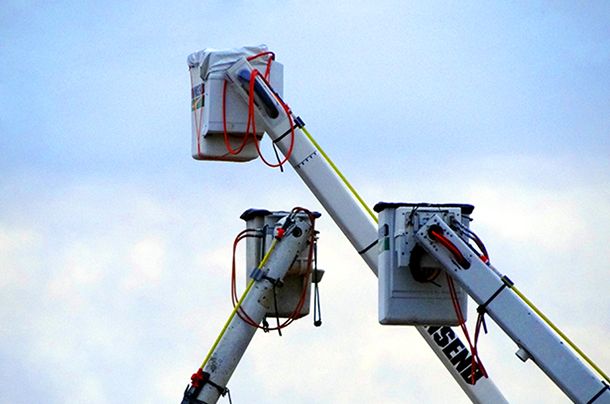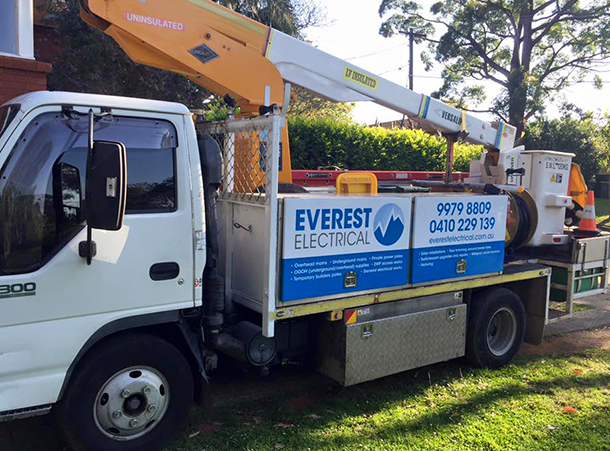 Need help connecting a power pole?
Our friendly staff are waiting to help you.
Call us today for an free no obligation quote. 



Level 2 Accredited Service Providers
We are Ausgrid and Endeavour Energy Level 2 Accredited Service Providers (ASP's) and are fully licensed to work on the Ausgrid and Endeavour Energy networks.
What our clients are saying
Nick Paton Plateau Electrical Services
"We use Payless Power Poles to install gal steel and timber private power poles on our clients properties. Being Level 2 Electricians they also complete our Level 2 Electrical works. They are reliable, on time and well priced."
We are happy to answer any questions and discuss your upcoming project in person or over the phone with you today. 

ABN: 90 155 484 594
Unit 4/5 Ponderosa Pde,
Warriewood NSW 2102
CALL US NOW
0410 229 139